Maggie Thatcher giving standing ovation from above!
Any politician that dares speak the obvious truth nowadays, deserves an extended round of applause. Driving the stake of freedom and liberty into the heart of power grabbing statism, is always to be applauded.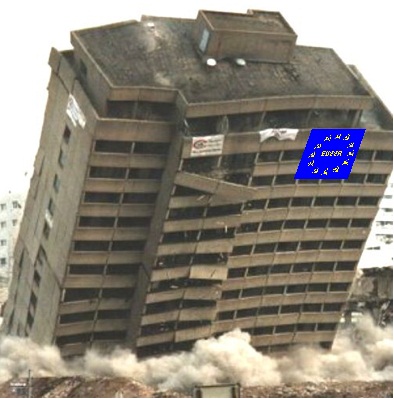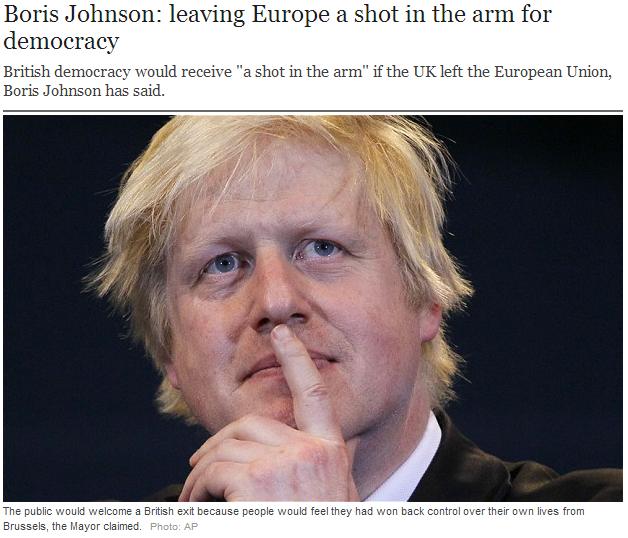 By Tim Ross, Political Correspondent
3:47PM BST 09 May 2013
Voters would feel they had regained control over their own destiny if Britain became fully independent from Brussels, the Mayor of London said.
Mr Johnson warned that the country must be ready to "walk away" from Europe if David Cameron failed to negotiate better terms of membership.
Mr Johnson's comments will fuel the increasingly fevered debate inside the Conservative Party about European policy, which has flared after the success of Ukip in last week's local elections.
The Mayor's intervention, at a conference of international business leaders in London, followed an attack from the Prime Minister on Right-wing "pessimists" who believed Britain's relations with Europe could never change.
Mr Cameron is under pressure from his backbench MPs to call a vote in the Commons before the 2015 election on a Bill allowing a referendum on EU membership.