The spreading tentacles of a Muslim Brotherhood affiliated pseudo news organization throughout America. A comparison would be the government of Germany in the 30's buying a TV network in the US to promote the sunny side of National Socialism.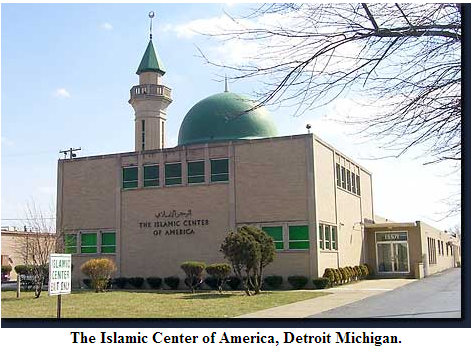 Al Jazeera America to open Detroit bureau
By MACKENZIE WEINGER |
5/2/13 11:36 AM EDT
Al Jazeera America will open a Detroit bureau ahead of the channel's launch later this year, the network announced on Thursday.
The Detroit bureau for Al Jazeera America, which will replace Current TV, will focus on "telling the stories of the people of Detroit and how news in Detroit affects those across the U.S," according to a press release.
"We want our reporters to be where the stories are and Detroit continues to be where American business stories and trends are happening," Ehab Al Shihabi, executive director of international operations for Al Jazeera, said in a statement. "Al Jazeera America knows that you have to have on-the-ground reporting from the Motor City to really cover America's economic, financial and socially important news and we're excited about being here."
Here is what Stephen Coughlin has to say about "Islamic Centers":