In other words, don't do stupid.
That's a big request to ask from this present batch of geniuses. Over at Lawfareblog.com, even arming rebels, as in the Contra/Nicaragua conflict, might be considered a breach of international law, as well as allowing for reprisal attacks against the US (if Assad were to be that stupid).
NOTE: Seeing that the overwhelming majority of the rebels are jihadists, the attempt could accurately be described as a "needle in the haystack " policy.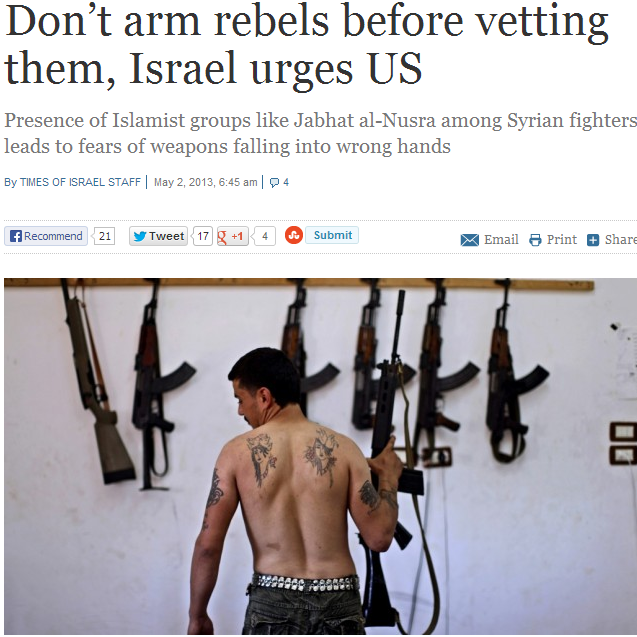 Israel opposes arming Syrian rebels unless they are carefully vetted beforehand, Jerusalem's ambassador to the US said Wednesday.
Michael Oren's comments to CNN come as the US and other Western countries are weighing upping their involvement in the Syrian civil war after two years of bloody fighting and recent reports of chemical weapons use by the regime of Syrian President Bashar Assad.