Iranians are popping up everywhere.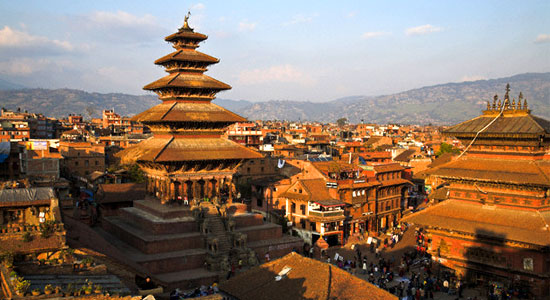 Israel Embassy detains 'suspicious' Iranian man in Kathmandu
Probe shows the suspect entered Nepal using fake Israeli passport
KATHMANDU: It has been revealed that the security personnel at the Israeli Embassy in Kathmandu recently arrested an Iranian national, allegedly doing suspicious activities outside the facility, and handed over to the police.
The Annapurna Post vernacular daily reported on Sunday that the arrest was made on April 13. Identified as Mohsin Khosravian, the suspect is currently in police custody.
The security officials at the Embassy speculated that the suspect was scouting the facility with a harmful intention "for he carried a tourist map of the Lazimpat area" where the Israeli mission is located.
He had stayed in a Thamel-based hotel. After his arrest, the suspect told police that he had ventured out to find out a shop to repair his laptop.
According to the report, the Nepal Police's Central Bureau of Investigation and Special Bureau have launched investigation into his activities and possible terrorist links in the wake of his "frequent and suspicious visits" to the Israeli Embassy area.
Moreover, it has been revealed that the suspect hid his Iranian passport (P 95434382) and used a fake Israeli passport (14517227)– issued in the name of Alexander — to get the 'on arrival' visa at the Tribhuvan International Airport on April 3.
He is said to be living in Bangkok since 2004 and married to a Thai woman for five years.