And guess what? The anti-gun demonstrators, clearly outnumbered, were allowed to promote their agenda……in peace!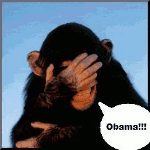 That's how conservatives do it, as opposed to the mob and throb Leftists who shout down, kick down and try to intimidate their opposition.
BREITBART.COM On Saturday, Obama's political army, Organizing for Action, was sent to  Sen. Ted Cruz's Dallas office to protest his stance on gun rights.
Unfortunately for them, the local tea party found out about it, and were there to greet them with pro 2nd Amendment signs and Gadsden flags, outnumbering them at least two to one.
According to the narrator of this video, the media was very selective in how they covered the protest/counter-protest, filming primarily the Obama troops.