If I remember correctly, during 9/11 letters filled with ricin were mailed to US officials of the federal government. This is no coincidence, this has got to be al-Qaida or affiliates.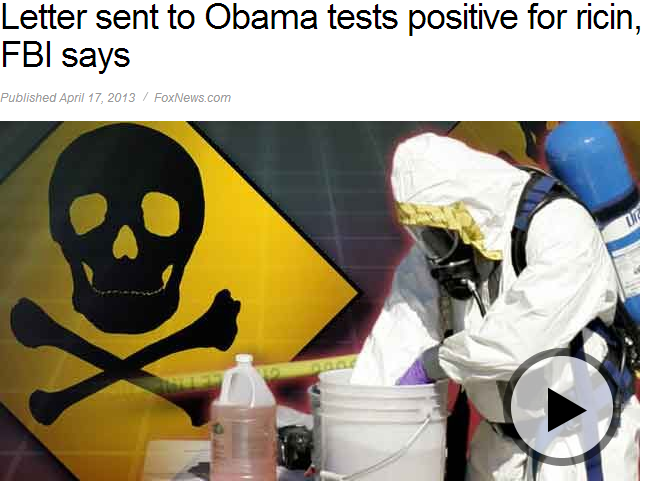 The FBI has confirmed that a letter addressed to President Obama has "preliminarily tested positive" for ricin, a day after lawmakers said another letter sent to the Capitol Hill office of Sen. Roger Wicker tested positive for the same substance.
The warnings come amid a flurry of reports on suspicious packages on Capitol Hill. Fox News has learned of at least three suspicious packages in two separate Capitol Hill office buildings, compounding security concerns in the wake of the letter incidents and the Boston bombing, which the FBI has said do not appear to be related.
Both of the suspicious letters were apparently intercepted on Tuesday. They never reached the Hill or the White House.
An FBI bulletin obtained by Fox News said the letter sent to Obama is still being screened, though it initially tested positive.
The bulletin said both letters included the phrase: "To see a wrong and not expose it, is to become a silent partner to its continuance."