Left-wing bastards.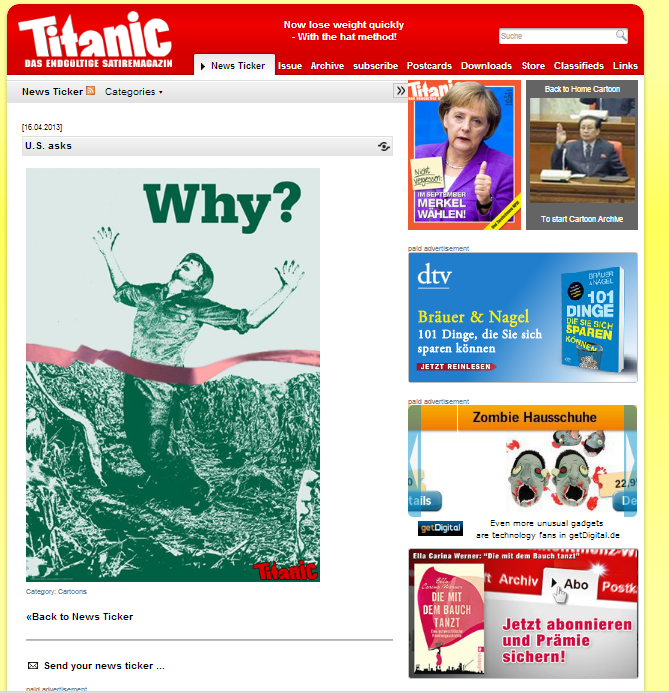 While the world grieves for the victims of the Boston Terror Attack, 8-year old Martin, who dies after hugging his dad, his little sister, who lost a leg, his mother, seriously injured, the dead, the injured, many still strugling for life and their loved ones, leftwing US-haters in germany mock the victims. German paper Titanic publishes the above cartoon, suggesting that imperialist US-policy is the reason for the attack.(Source: Quotenqueen)
h/t : Politically Incorrect.
NOTE:
Contact:
Titanic
Sophienstr. 8
60487 Frankfurt/M. (Germany)
Tel.: 0 69 – 970 504 – 0
Fax: 0 69 – 970 504 – 97
E-Mail: info@titanic-magazin.de
NOTE II: I just called the editor and told him that he was a cold hearted, Left-wing  bastard.