Fundamentalist wolf in sheep's clothing.
Sinem Tezyapar is a fake, an outright fraud. anyone who believes that she's the voice of "moderate Islam" has been fooled. She is nothing but eye candy for Adnar Oktar's faux show of moderation.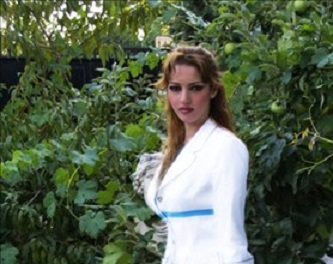 A dear friend forwards the following Tweet Sinem posted on her account, where she disses her fellow countryman for insulting Islam. She's not a modernist Muslim, nor an advocate for free speech, she's nothing more than a willing stooge for fundamentalists in false clothing. Don't be fooled by this bimbo.