PR nightmare.
They're used to pillorying the Swedish Democrats
The uncomfortable truth here is, the man is a devout Muslim, he is a member of the board of an equally devout Islamic association, which means that they have already been inculcated with latent antisemitism for decades and to divorce themselves from that antisemitism means to no longer believe in much of the koran and accompanying Islamic texts.
The may double talk himself out of his predicament, but it does nothing to change the facts of the matter. Islam is inherently antisemitic, pretending otherwise only serves to fool yourself, and brings Islam no closer in denouncing their bigoted, racist texts.
NOTE: You won't find this creep denouncing the teachings of Sheik al-Qaradawi, that is the first dead giveaway of his taqiyya and disingenuousness.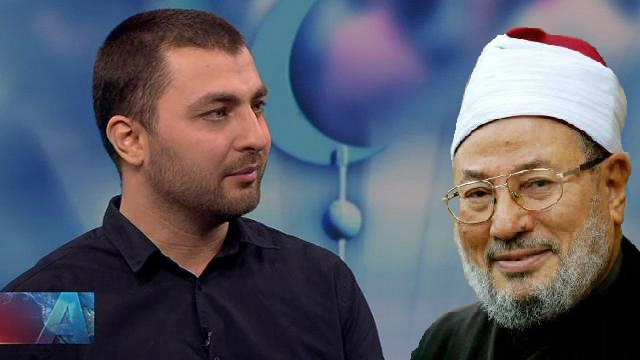 Löfven defends colleague in anti-Semitism row
Published: 12 Apr 13 08:04
The embattled Social Democrat Omar Mustafa has spoken out about anti-Semitism claims laid at his door after he was elected to the governing board of the opposition party.
Omar Mustafa was chosen to sit on the governing board of the left-of-centre opposition party at last weekend's party congress. He is also chairman of the Islamic Association (Islamska förbundet) in Sweden, a group which has invited speakers to Sweden with known anti-Semitic views.
"I think those kinds of people should not be invited unless they have strongly distanced themselves from earlier hateful comments," Mustafa wrote on Friday in an open letter to the tabloid Aftonbladet in which he also said he understood the criticism of his acts.
While party secretary Carin Jämtin and former leader Mona Sahlin both took turns to smooth over or lambast the decision to elect him respectively, on Friday the current leader Stefan Löfven also spoke out on the matter.
"(Mustafa) has himself said that he didn't think it was OK to give these people access, and because he has also said he stands up against anti-Semtimism, I think the situation is OK," Löfven told Aftonbladet.
"But he has to continue to live up to this."