Every time I see John Kerry (Lurch), I suddenly feel the need to go empty my bowels.
John Kerry, Syria and that Old Feeling
APR10
Written by: Diana West
Wednesday, April 10, 2013 6:35 AM  
I read this report and got that old feeling.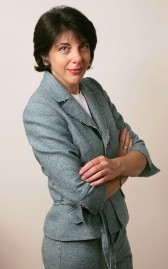 No, not that one — I got that old, Libya-Redux feeling that the air was going out of the room. That's what happens whenever I see Uncle Sam stepping in to assist, support or enable the same forces of jihad that hit us right between the eyes on September 11, 2001. Only now we call it "Arab Spring."  When SecState John Kerry and British Foreign Minister Wm Hague meet with Ghassan Hitto, an American-citizen Muslim Brother and Hamas supporter now fronting the Syrian "opposition," we should call it what it is: submission as the new normal, submission to the forces spreading Islamic law. If you don't want to beat 'em, join 'em — or at least send them big guns. Maybe they'll point them at Iran (could that possibly be the misbegotten "strategy"?).
So here we go again. Where we once fawned over Tunisia, Tahrir Square, and the Libya opposition, now we fawn over the Syria opposition, currently headed by Hitto. Why worry? After all, as a recent NBC headline described him, Hitto's "a Texas straight-shooter."
In fact, Hitto comes straight out of the US wing of the Muslim Brotherhood, as the Global Muslim Brotherhood Report makes clear.
The NBC story does finally mention the Muslim Brotherhood in relation to Hitto (barely), but let's see how many paragraphs it takes.
The top of the story is pure happy talk, starting with the preposterous headline:
"From Dallas to Damascus: The Texas straight-shooter who could replace Assad"

By Ayman Mohyeldin and Alastair Jamieson, NBC News

1) He is a "straight shooter" from Texas who worked as a telecoms executive until November. But Ghassan Hitto now finds himself the presumptive caretaker-leader of Syria as world powers plot the end of Bashar Assad's crumbling regime.

2) The American citizen, born in Syria, is the new prime minister of the opposition's interim government – the apparatus that the international community hopes will seal the end of Assad's rule.
All content-free taqiyya (deception). Now into the next layer of the story:
3) Friends describe Hitto, 50, as "sincere" and "practical," but the charismatic technocrat will need all the charm he can muster to unify Syria's fragmented opposition.

4) His rapid rise has prompted questions about how the deadly conflict should end and has cast a light on infighting, fueled by regional countries purportedly supporting certain opposition figures.

5) The Free Syrian Army, one of the key rebel groups fighting Assad's forces on the ground inside Syria, responded to Hitto's appointment in Istanbul on March 18 by refusing to recognize his authority.