After inviting hundreds of thousands of anti-semites into the country, they now wonder about their anti-semitism problem. Extrapolate the phenomenon from around Europe and you begin to see the magnitude of the problem.
Here's the bottom line: Given the fact that this hatred is endemic among Dutch Muslims; and given the fact that their proportion and influence in the country is increasing; and given the fact that there are literally no countervailing forces, is this viewpoint going to increase or decrease? Obviously, the former.
If Holland is Becoming Antisemitic Where Else is it Safe?
By Barry Rubin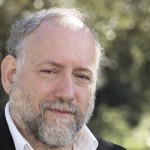 A few years ago in Amsterdam I was shown the most popular manual published in the Netherlands, in Dutch, on how to raise one's children as proper Muslims. The book included virulently anti-Semitic passages, based on Muslim holy texts. After the Jewish community objected, the authorities forced the publisher to put white tape over the offending passages. The tape could easily be peeled off by purchases so that these words could be read.
Or consider what has just happened. A Turkish-Dutch researcher publicized systematic anti-Semitism among other Muslims in the Netherlands, including a dramatic video that showed teenage boys calling for genocide and praising Hitler.
What happened? The researcher, Mehmet Sahin, had to go into hiding after being accused by others of being a Jew and a Zionist.
The growing anti-Semitism in Western Europe is like that. The European Union, governments, and the media paste a white tape over the problem to conceal it or pretend to do something about it. But when one peels back the tape the hatred is revealed as growing and being passed onto the next generation.
While one doesn't want to exaggerate rising anti-Semitism in Europe – mostly from Muslim immigrants and their children but facilitated and even reflected by the increasingly intellectually hegemonic Left – the growth of anti-Jewish hatred is enormous. Some people view this as fear-mongering, pointing to other developments that show the glass to be half full. Indeed, the hostility of European governments toward Israel has often been exaggerated. The situation is actually better than it was 20 or 30 years ago.