Extremely sad and it is immensely angering.
The report says the perps are from various nationalities, but just you wait and see, there will be some unifying feature that they'll all  have in common.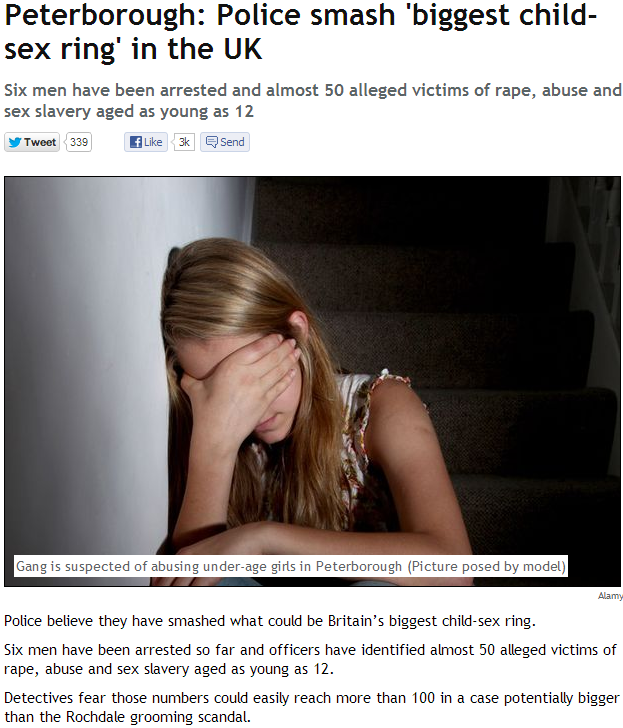 The men suspected of carrying out the abuse are of various nationalities, a source said.
Police originally believed they were dealing with two separate rings operating in Peterborough, Cambridgeshire.
But they now suspect a large gang was targeting vulnerable youngsters across the city.
Officers have already taken statements from 10 girls but there are a further 37 who they think were abused and are waiting to interview.
The number of alleged victims already equals the toll of the previous worst child sex ring uncovered. That was in Rochdale last year, where a gang of Asian men abused 47 victims from troubled backgrounds.