Saudi Arabia, a place where one can still visit the seventh century and not be in a museum.
You wouldn't have to even get of the car.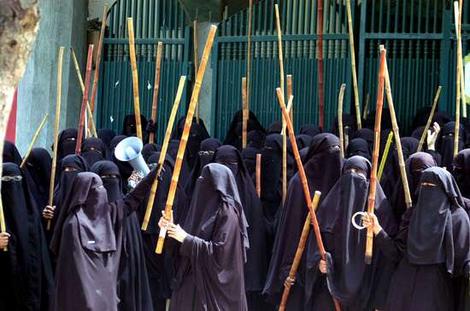 Saudi- Harassment of women commuters foreseen  
(MENAFN – Arab News 28/03/2013) Female Shoura Council member are demanding legislation to ban harassment of women who use public transportation in commuting.
The move anticipates women using the numerous public transportation projects under way now and will be the target of harassment my male commuters.
One Shoura Council member, Hayat Sindi, proposed the establishment of a safety department at the Ministry of Transportation chaired by a woman. "Women are more considerate to safety measures," said Sindi, noting that 60 percent of world's patents in safety fields are by women, such as air cushions.
Hamda Al-Anzi said there is the urgent need to find solutions to transport girl students and teachers, as the latter pay "outrageous amounts of money of their salaries for transportation only," she said.