Good news if it ever comes to fruition.
Judge Clears Path for Trial Against French Bank's Hamas Accounts
by Paul Alster
Special to IPT News
March 5, 2013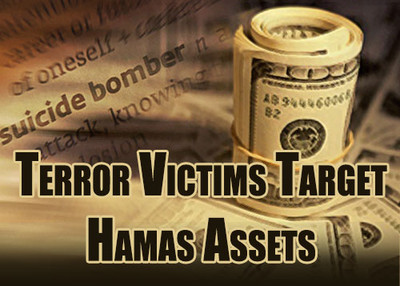 A leading European bank faces trial in New York later this year after a federal judge found there is sufficient evidence it knew the funds were being used to support a Palestinian terrorist group.
U.S. District Judge Dora Irizarry denied French banking giant Credit Lyonnais SA's motion for summary judgment last Thursday, saying "there is a genuine issue" about the bank's behavior with the accounts in question.
The case has been brought by 200 plaintiffs killed or wounded in more than a dozen Hamas terrorist acts between 2002 and 2004. Credit Lyonnais allowed a Palestinian organization that claimed to be a charity to launder Hamas money used in attacks in Israel in which the plaintiffs and their relatives were victims.
Credit Lyonnais is the first of three major international banks facing similar lawsuits in American courts; the others are the Arab Bank, one of the leading banks in the Middle East, and the major British banking giant, NatWest. If a jury finds the bank liable, the case could have massive repercussions across the world.
"This is a ground breaking decision for a New York court because we had the UBS case and another case against Arab Bank when the court said 'No. You still have to prove that the bank had the same goals as the terror organization,'" said Nitsana Darshan-Leitner, director of the Israel-based Shurat HaDin (Israel Law Center). The group represents hundreds of terror victims in lawsuits throughout the world.