And it's been all down hill from there after.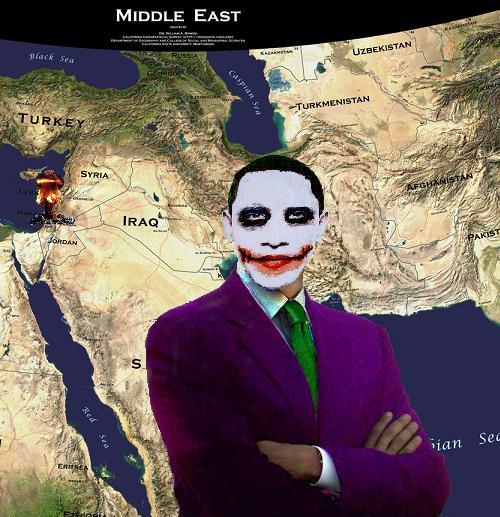 The Secret Document That Set Obama's Middle East Policy
By Barry Rubin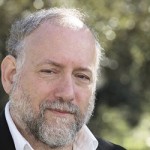 "We have to confront is violent extremism in all of its forms.… America is not — and never will be — at war with Islam. We will, however, relentlessly confront violent extremists who pose a grave threat to our security — because we reject the same thing that people of all faiths reject: the killing of innocent men, women, and children. And it is my first duty as president to protect the American people." –President Barack Obama, Cairo, June 2009.
"The United States is now experiencing the beginning of its end, and is heading towards its demise….Resistance is the only solution. [Today the United States] is withdrawing from Iraq, defeated and wounded, and it is also on the verge of withdrawing from Afghanistan. [All] its warplanes, missiles and modern military technology were defeated by the will of the peoples, as long as [these peoples] insisted on resistance." –Muslim Brotherhood leader Muhammad al-Badri, Cairo, September 2010.
What did the president know and when did he know it? That's a question made classical by the Watergate scandal. Now it is possible to trace precisely what Obama knew and when he knew it. And it proves that the installment of power of the Muslim Brotherhood was a conscious and deliberate strategy of the Obama Administration developed before the "Arab Spring" began.
In February 2011 the New York Times ran an extremely complementary article on President Obama  by Mark Landler, who some observers say is the biggest apologist for Obama on the newspaper. That's quite an achievement.  Landler praised Obama for having tremendous foresight, in effect, predicting the "Arab Spring." According to Landler,
"President Obama ordered his advisers last August [2010] to produce a secret report on unrest in the Arab world, which concluded that without sweeping political changes, countries from Bahrain to Yemen were ripe for popular revolt, administration officials said Wednesday."
Which advisors? The then counter-terrorism advisor and now designated CIA chief, John Brennan? National Security Council senior staffer Samantha Power?  If it was done by Obama's own staff, rather than State and Defense, it's likely that these people or at least one of them was the key author.
So should U.S. policy help allies avoid such sweeping change by standing firm or by helping them make adjustments? No, explained the report, it should get on the side of history and wield a broom to do the sweeping. The article continued:
"Mr. Obama's order, known as a Presidential Study Directive, identified likely flashpoints, most notably Egypt, and solicited proposals for how the administration could push for political change in countries with autocratic rulers who are also valuable allies of the United States, [emphasis added] these officials said.
Anyone who says that the United States did not have a lot of influence in these crises doesn't know what they are talking about. Of course, the U.S. government didn't control the outcome, its leverage was limited. But there's a big difference between telling the Egyptian army to stay in control, dump Mubarak, and make a mild transition—and we, the United States, will back you—or telling them that Washington wanted the generals to stand aside, let Mubarak be overthrown, and have a thoroughgoing regime change, a fundamental transformation, to coin a phrase.
So the Obama Administration did not stand beside friendly regimes or help to manage a limited transition with more democracy and reforms. No, it actively pushed to bring down at least four governments—Bahrain, Egypt, Tunisia, and Yemen.
It did not push for the overthrow of two anti-American regimes—Iran and Syria—but on the contrary was still striving for good relations with those two dictatorships. Equally, it did not push for the fall of radical anti-American governments in Lebanon and the Gaza Strip. No, it only pushed for the fall of "valuable allies." There was no increase in support for dissidents in Iran despite, as we will see in a moment, internal administration predictions of unrest there, too. As for Syria, strong administration support for the dictatorship there continued for months until it was clear that the regime was in serious trouble. It seems reasonable to say that the paper did not predict the Syrian civil war.
Want more evidence about the internal administration document? Here's another article from the time which explains:
"The White House had been debating the likelihood of a domino effect since youth-driven revolts had toppled President Zine el-Abidine Ben Ali in Tunisia, even though the American intelligence community and Israel's intelligence services had estimated that the risk to President Mubarak was low — less than 20 percent, some officials said.
"According to senior officials who participated in Mr. Obama's policy debates, the president took a different view. He made the point early on, a senior official said, that `this was a trend' that could spread to other authoritarian governments in the region, including in Iran. By the end of the 18-day uprising, by a White House count, there were 38 meetings with the president about Egypt. Mr. Obama said that this was a chance to create an alternative to "the Al Qaeda narrative" of Western interference."