Exactly one month ago today we were posting this video in a post I named 
Ameritards take down Syrian regime helicopter
NOTE: This ex-soldier now fighting for an army arrayed against the US, is fair game for a targeted strike abroad, from a drone carrying a hellfire missile with his name written on it. He no longer has due process, no US rights and no US citizenship whatsoever, not when he took up with an enemy faction.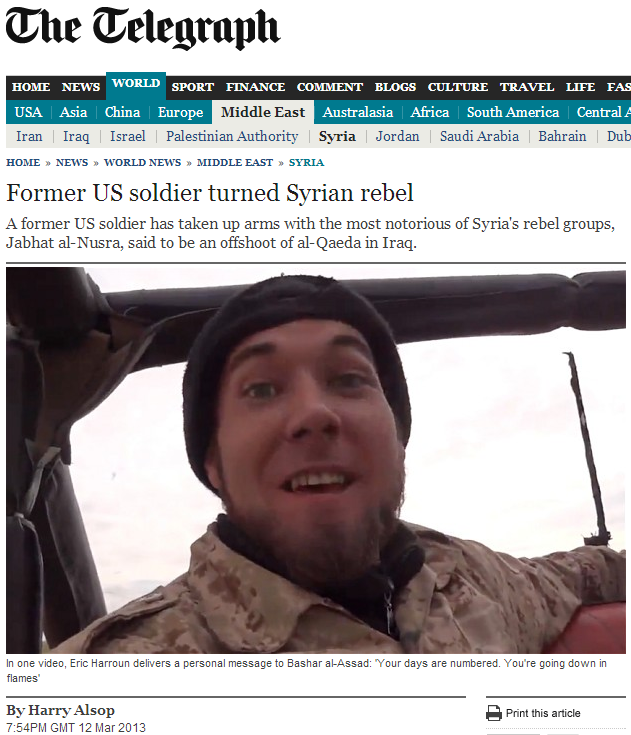 Eric Harroun, 30, previously fought with other groups for the Free Syrian Army and claims to have killed several Syrian soldiers and an Iranian.
"I was separated in a battle and most of my group was K.I.A. (killed in action) and al-Nusra picked me up," Mr Harroun said in an interview with Fox News.
"Getting into al-Nusra is not rocket science," he said. "It just takes balls and brains." The former soldier served in the US army from 2000 to 2003, but was never deployed. He was then invalided out after suffering head injuries in a car accident.