You would have to assume that they (the Marxist ANC led government) knew what they were doing.
H/T Sheik Yer'Mami via Gateway Pundit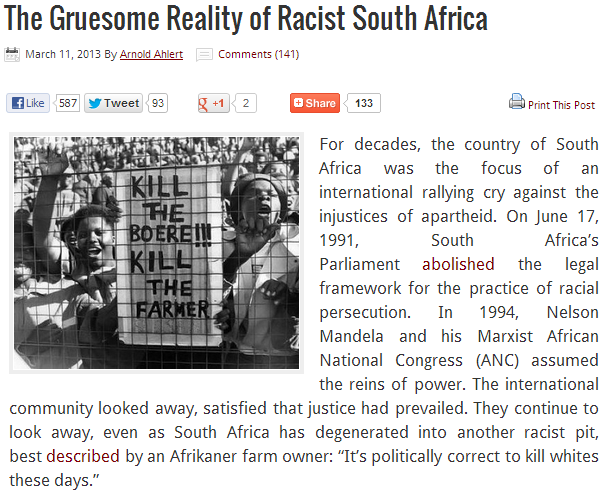 In July of 2012, Dr. Gregory Stanton, head of the nonprofit group Genocide Watch, conducted a fact-finding mission in South Africa. He concluded that there is a coordinated campaign of genocide being conducted against white farmers, known as Boers. "The farm murders, we have become convinced, are not accidental," Stanton contended. "It was very clear that the massacres were not common crimes," he added — especially because of the absolute barbarity used against the victims. "We don't know exactly who is planning them yet, but what we are calling for is an international investigation," he added.