The biggest receivers of international aid (jizya) per capita of all times.
Based on clear research that we recently conducted, it would be safe to say that between the signing of the Oslo Accords in 1993, until today (Nov, 20, 2102), the amount of international aid donated to the Palestinian Authority by the EU is 25x, per capita, the amount of aid granted by the USA to Europe under the Marshall plan for the reconstruction and economic recovery of Europe since WWII.

In simple terms  this means with the amount of international aid contributed to the P.A. over the last 18 years, we could have reconstructed the European Economy 25 times.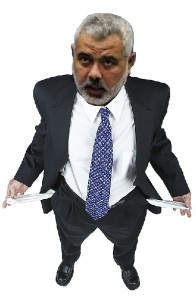 A PDF file on the report can be found here. (H/T: Dalit Malka Binshtock)