Totalitarians attract each other (when not busy going to war against each other that is).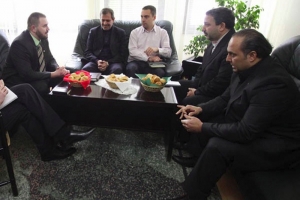 Is this the end result of over 20-25 million people having been murdered during WWII, (6 million of them being Jews systematically hunted down by the Nazis and their helpers in occupied Europe), a return to the past?
The Nazis made a pact with the late Mufti Of Jerusalem, Hajj Amin al-Husseini, during the Second World War, so folks, it shouldn't come as a surprise to see the ultra-nationalist Left (badly mislabeled as Right-wing) the Fascist Hungarian Jobbik, teaming up with the Iranian regime.
And yes, they have their uniforms as well.
NOTE: The Simon Wiesenthal Center: "Euorpean Parliament must prevent Tehran from establishing foothold in Europe through Jobbik Party". Also, we must remember that the Soviet Union was happily aligned with the highly anti-Semitic Fascist Arab party states throughout the 50's – 90's until the USSR thankfully imploded.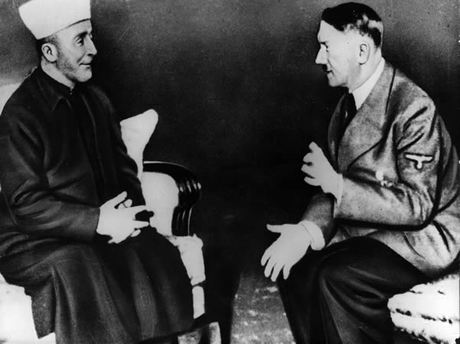 Pact of pariahs forming between Iran and Hungary's Jobbik
By Cnaan Liphshiz · March 4, 2013
BUDAPEST, Hungary (JTA) — The potholed streets leading to Tiszavasvari's rusty train station offer no clue that this sleepy town of 12,000 in eastern Hungary is considered the "capital of Jobbik," the country's ultranationalist, anti-Jewish party whose name means "better."
The first sign appears near the office of the mayor, Erik Fulop, the first of five Jobbik politicians elected to run a Hungarian municipality. Shortly after taking office in 2010, Fulop set up a twinning arrangement between Tiszavasvari and the Iranian city of Ardabil, and a sign in Hungarian and Farsi near the office celebrates those ties.
Observers say the announcement of the twinning arrangement was the first international event held in Hungary under Jobbik's auspices and a mark of a growing partnership aimed at breaking through the isolation that both the party and the Iranian government are laboring under — Iran for its suspected nuclear weapons program and support for terrorism, Jobbik for its hyper-nationalism and anti-Semitism.
Tiszavasvari's official website states that "the embargo on Iran is merely a way for world powers to monopolize trade with Iran," and expresses hope that the town "may lead the way to reversing this process." Jobbik's leader, Gabor Vona, has hosted a number of Iranian delegations there since the start of the twinning arrangement.
"The Persian people and their leaders are considered pariahs in the eyes of the West, which serves Israeli interests," said Marton Gyongyosi, Jobbik's foreign policy chief, at a pro-Iran demonstration organized by the party in December at the U.S. Embassy in Budapest. "This is why we have solidarity with the peaceful nation of Iran and turn to her with an open heart."