They're used to not having rules apply to them, so in that context, this is a rather normal turn of events.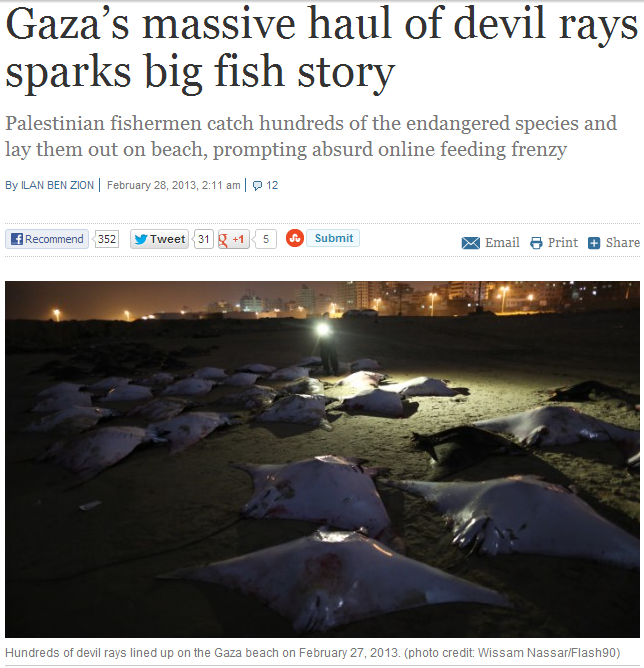 Palestinian fishermen on Wednesday dragged hundreds of endangered rays out of the waters off the Gaza Strip, sparking an absurd international media sensation over where the fish came from.
Palestinian media reported that the cartilaginous fish had made a comeback in the waters off the Palestinian territory after years of absence, and that local fishermen had begun hauling them to the markets. A kilo of fresh ray sold for NIS 10 (less than $3) in the Gaza City fish market, the Ma'an news agency reported.
"For the first time in five years, fishermen say they are catching the rays by the hundreds," Ma'an wrote.