ANTI-SHARIA LEFTISTS?
An excellent development. The in-your-face reality of fundamentalist Islam is slowly but surely turning into an-about-face political force across the Belgian political spectrum. This is not an initiative from the Vlaams Belang, but from Leftists. Yes, they sound as if they alone discovered the sharia driven phenomenon within their midst that needs to be dealt with, but let them, as long as the job gets done. The VB can give themselves a pat on the back.
NOTE: Any politician, regardless from which party he/she hails from, who is willing to act against any public display of anti-democratic sharia, deserves our thanks.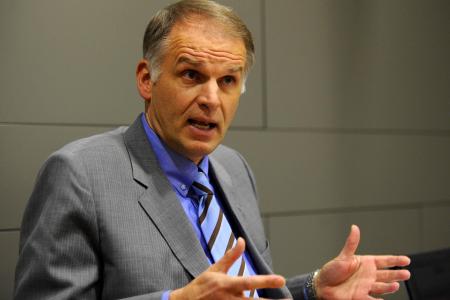 Belgian Islamophobia: MPs vow to 'impeach' Muslim extremists
Belgian politicians have submitted a proposal to impeach or limit the influence of Muslim extremists in power. MPs fear that Muslim politicians do not shake hands with women and are creating an isolated community.
Alain Destexche, a liberal member of the Federation Wallonia-Brussels, and Deputy Mayor of Koekelberg Philippe Pivin submitted the proposal in front of the Belgian Parliament on Wednesday to exclude extremist parties from a range of local functions. The proposal is currently open for signatures by other members of Parliament.
"The people of the Islamic party do not want to be mixed with others in public transport and other communal places," local media quoted Alain Destexhe as saying. "They advocate getting married and wearing a veil at 12 years old, based on Islamic law."
The two liberal politicians said that the European Court of Human Rights had explicitly stated that Sharia law is not compatible with the rights and freedoms written in the European Convention on Human Rights (ECHR), which is why the power of Muslim extremists must be minimized.
The proposal argues that if elected, ultra-conservative Muslim beliefs are inconsistent with the ECHR's laws against racism and xenophobia, as well as those aimed at punishing the denial or minimization of the Holocaust. Those who hold such views should be impeached, and prevented from presiding over local councils or managing communal bodies, the proposal said.
Destexhe referred specifically to the newly established Islam Party in Belgium, which won two seats in municipal elections in October 2012 and vowed to implement Islamic Sharia law in Belgium.
"The Islam-elected party has refused to shake hands with Molenbeek [municipality in Brussels-Capital Region] Mayor Francoise Schepmans [after being elected]. I feel that some people do not understand how similar this is to the behavior of the extreme right, and how they are creating their own isolated community," Destexhe explained.
NOTE: The "extreme right" he is referring to, is simply the Vlaams Belang. He's taking pot shots at a party whose political platform is conservative, free market orientated and  limited government. All statists, whether they be Fascist socialists, Communist socialists, Fabian and Social Democrat socialists believe in the exact opposite, and only through big centralized government can state horrors be carried out, as we have seen time and time again.