It's never considered a 'culture invasion' by Muslims when they bring their totalitarian ideology to town.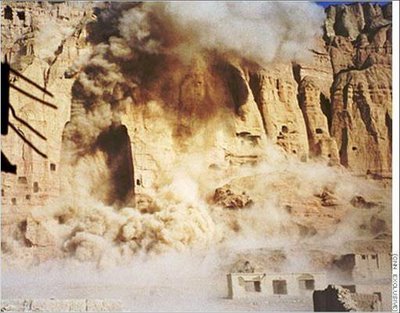 IRAN CONFISCATES BUDDHA STATUES FROM SHOPS
TEHRAN, Iran (AP) — An Iranian newspaper is reporting that government authorities are confiscating Buddha statues from shops in Tehran to stop the promotion of Buddhism in the country.
Sunday's report by the independent Arman daily quotes Saeed Jaberi Ansari, an official for the protection of Iran's cultural heritage, as saying that authorities will not permit a specific belief to be promoted through such statues.
Ansari called the Buddha statues symbols of "cultural invasion."