Coming to the aid of the jihad
Qatar is the home of Al-Jazeera, the propaganda wing of the jihad and formerly owned by the Qatari government (reasonable to believe however that it still exerts influence), and now openly coming to the aid of the jihadis. I believe that it is now proper for the military wing of the French government (the army) to cast its gaze in the direction of Qatar, and contemplate some military scenarios.
H/T: Vlad & Magic Martin
Original translation by Oz-Rita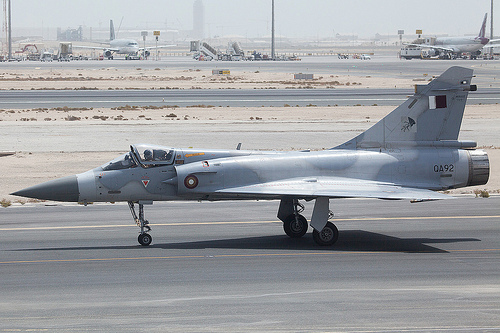 Two Qatari planes to the rescue of jihadists in Mali
We have received information of a landing of two Qatar aircrafts in the north of Mali "to transport Jihadists and to save them from being arrested or killed by the French and Malian armies."
This operation, which is starting to be known in informed circles, would explain partially why the bosses of AlQueda in the Islamic Maghreb (AQIM) and of the Movement for unity and Jihad in West Africa (Mujao) have still not been arrested, several weeks after the start of the French military offensive and the capture of several Mali towns, among them Kidal, Timbuktu, Monti and Gao.
"This information has only recently started to circulate", said Eric Denece, director of the French centre for research in information (CF2R).
Let us remind you that Qatar who has, until now, not denied this information, spoke out against the French military intervention in Mali, after having proposed to facilitate the mediation with the armed jihadists in the north of the country.
We also remind you that the presence of four Qatari humanitarians had been detected in the North of Mali. This has been confirmed (to us) by Mickael Sibdiga, leader of the Red Cross in Kidal.
These four Qatari "humanitarians", according to a local Malien source, had arrived unofficially, i.e. without informing the international committee of the Red Cross. "They said that they had come to evaluate the needs of the population", Mickael Sibdiga added.
The Qatar is suspected to support and to finance the Jihadists who were striking (hitting) in the North of Mali and in other regions of the world.