Almost blinded and maimed for life.
What is the deal with Muslims and acid throwing? The perps should be jailed for life, and if holding dual citizenship, deported after the term is up.
H/T: Scottish Infidel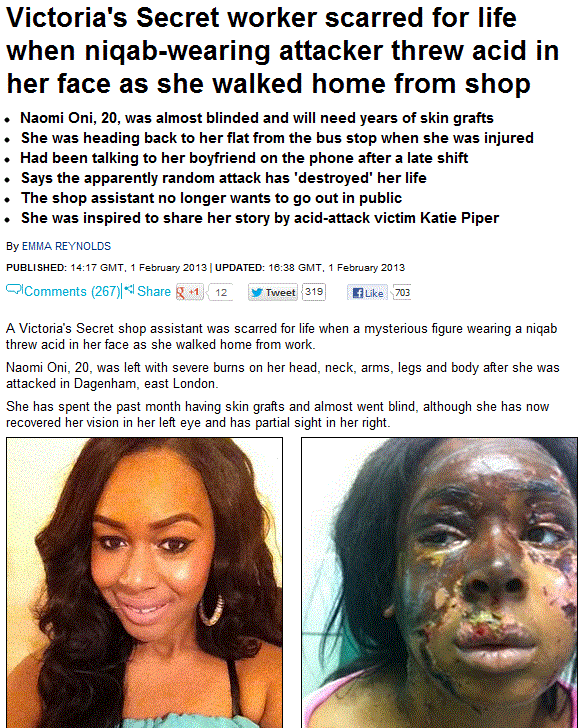 Her attacker was dressed like a Muslim woman in a niqab, so Ms Oni could not see their face. Police have no idea who was responsible for the vicious attack, or why they did it.