Justifiable anger and outrage.
Breaching the peace, no matter how unfair the circumstances surrounding the living arrangements by the state for this Islamic hate preacher, and on the backs of the British taxpayers, isn't allowed. Protests, legally, should be held on the steps of the office buildings housing the bone headed politicians and their bureaucrats who are responsible for such outrages.
H/T: Scottish Infidel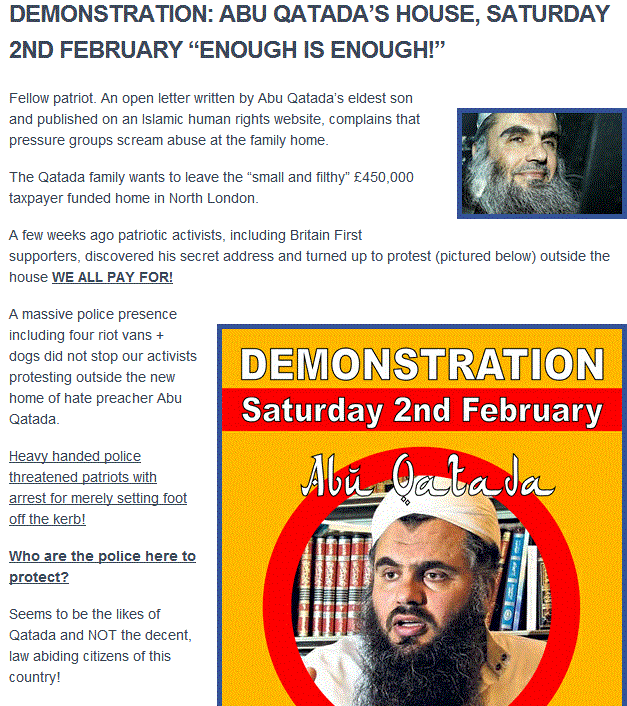 Well it's been cancelled by a British High Office injunction.
ABU QATADA DEMONSTRATION CANCELLED
Unfortunately, a High Court injunction has been granted today that prohibits tomorrow's demonstration at the home of Abu Qatada.
Ignoring this injunction will lead to Paul Pitt, Paul Golding, Jim Dowson, Andy McBride, and others to be prosecuted for Contempt of Court and almost certainly imprisoned.