The only way to do that is to leave the EU.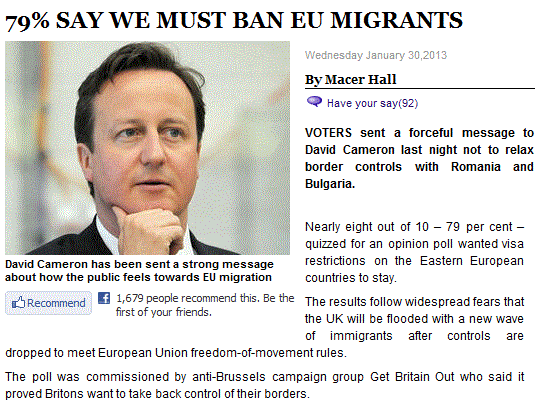 Group spokesman Tim Aker said: "Across all parties, regions and demographic groups, the public demands the Government retains its immigration controls on Romania and Bulgaria.
"The problem is that EU free movement rules allow anyone across the EU to come and live in the UK.
"They will be eligible for housing and social security without having paid a penny into the pot. Under the EU Charter of Fundamental Rights, free movement is essential to EU membership and David Cameron hasn't a hope in hell of renegotiating it.
"This poll shows the British people want to take back control of their borders and the only way to do that is to leave the European Union."