Ban the Hezbollah from the West.
The very idea of the Heznazis being solely a "domestic resistance" movement is a joke, Iran has funded their presence all over the Americas on both continents. An international terrorist organization with a big backer in Iran is creating oasis's of instability anywhere they are allowed to establish a beachhead. Many thanks to Benjamin Weinthal for this excellent article, it needs to be distributed throughout the EU.
NOTE: The EU needs to regard them as a terrorist group.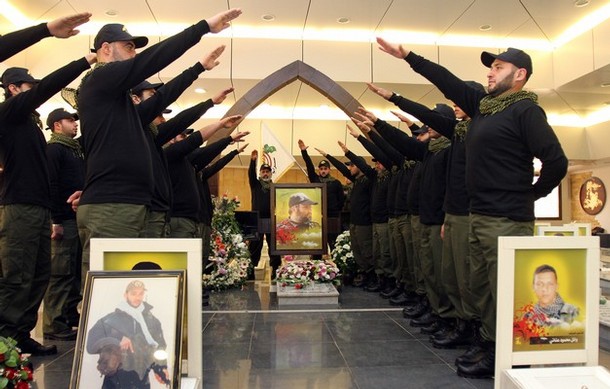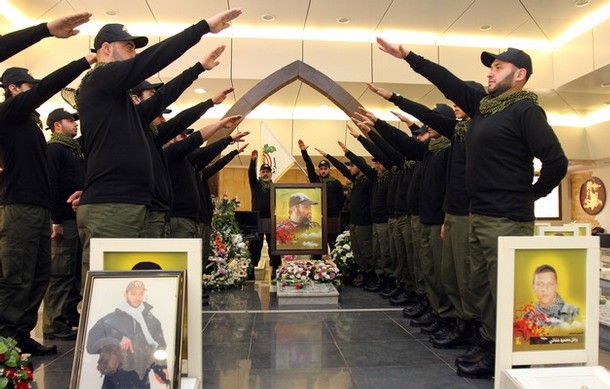 Web Essay: Hezbollah's terrorism a threat to upstate NY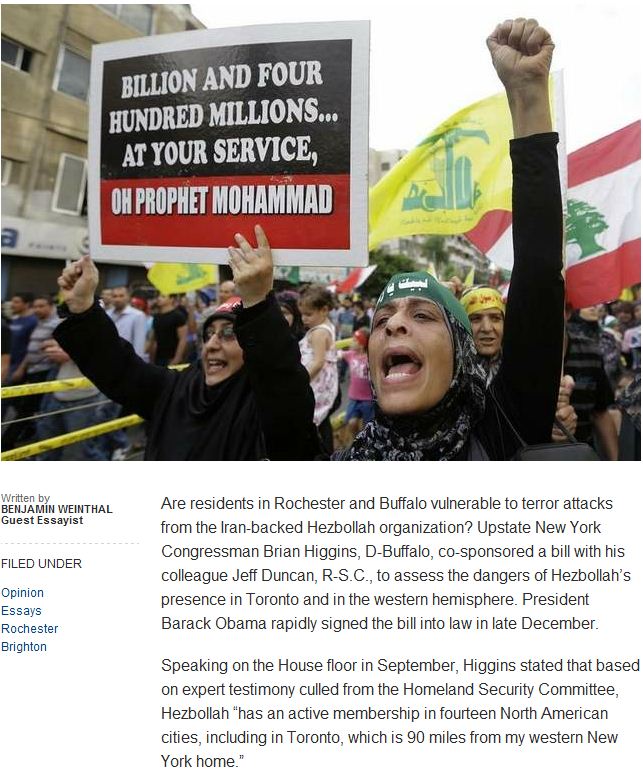 Though the law is formally titled the Countering Iran in the Western Hemisphere Act, the counterterrorism legislation correctly views Hezbollah and Iran's anti-American clerical regime as a merged terror apparatus.
Iran's rulers generously fund Hezbollah's global terrorism activities. And there is no shortage of compelling evidence to explain why Hezbollah remains a lethal threat to Americans and U.S. interests in both North and South America. Hezbollah — a Lebanese-based Shiite group founded in 1982 — launched a terror campaign against the United States shortly after its 1982 inception. David Cohen, under-secretary of the Treasury for Terrorism and Financial Intelligence, said in August, "Before Al Qaeda's attack on the U.S. on Sept. 11, 2001, Hezbollah was responsible for killing more Americans in terrorist attacks than any other terrorist group."
In 1983, Hezbollah bombed the U.S. military barracks in Beirut, killing 243 Marines and 58 French paratroopers. In 2007, Hezbollah operative Ali Musa Daqduq played a key role in the murder of five U.S. soldiers in Iraq, according to U.S. military officials.
The United States designated Hezbollah a terrorist entity in 1995. The growing involvement of Hezbollah in the Mexican narcotics trade coupled with its clandestine operatives across the U.S. and Canada present a significant security threat. "Does Hezbollah use Buffalo as a pathway to its other operations in the U.S.?" Higgins asked, according to the Buffalo News. "Or do they use Buffalo as a pathway to Canada?"