There isn't a dungeon deep enough for them.
They should never be allowed to see the light of day again. If the UK still had capital punishment, they would all have been hanged.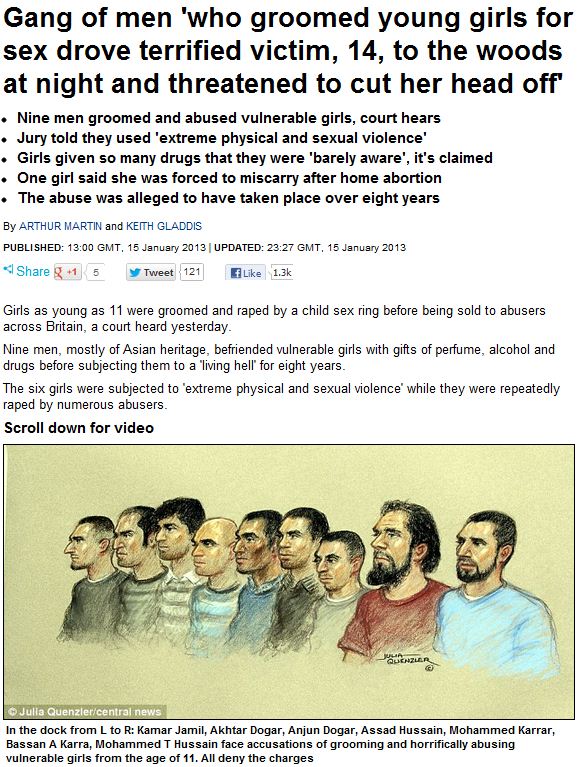 The gang, from the Oxford area, 'actively targeted' girls from 'troubled upbringings' and those who lived in care homes, the Old Bailey heard.
One victim became pregnant by one of her attackers when she was 11 or 12.
When gang member Mohammed Karrar discovered she was pregnant he used an instrument to perform an abortion on her, it was alleged.