Dr.Gerstenfeld's interview with Gustavo Perednik has just been published at Israel National News, and republished here with the author's consent.
ARGENTINA, JEWS AND ISRAEL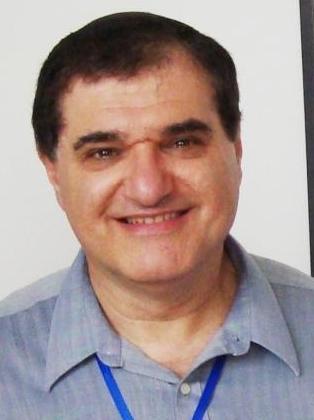 Dr.Manfred Gerstenfeld interviews Gustavo Perednik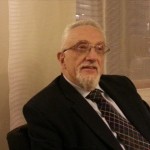 "The Jewish community in Argentina numbers an estimated 150,000. It has declined from double that figure half a century ago, due to emigration and assimilation. Over 80% of the country's Jews live in Buenos Aires.
"In my opinion, current Judeophobia – a term which I prefer over the misleading 'anti-Semitism' – expresses itself mainly in three ways. The first is the delegitimization of Israel in publications, public statements and demonstrations. The second is through Judeophobic individuals and organizations which are close to the country's centers of power. In Argentina, one example of this is trade union militant Luis D'Elía, an Iran apologist who in 2012 publicly blamed the Mossad for a huge case of corruption in Argentina. The third way is the recurrence of classic Judeophobic myths in mainstream discourse, among them that Jews have 'excessive power' and trivializing the Shoah."
Dr. Gustavo Perednik is the author of 15 books on Jews and modernity. He has lectured in fifty countries on Jews, Jewish Civilization and Israel. He was in charge of the Four-Year Program for Foreign Students at the Hebrew University Rothberg School and was head of the Jerusalem Institute for Youth Leaders.
Dr. Perednik observes: "We find persistent hatred of Israel in the left wing media, such as the daily Página/12. The same goes for part of academia. Some well-known professors are rabidly anti-Zionist. So are large segments of the very often leftist student organizations. Many of their leaders are Jews.
"The Jewish community umbrella organization DAIA annually publishes a compendium of anti-Jewish aggression. It mentions regular verbal attacks in neo-Nazi style radio programs such as Alerta Nacional and Juventud Despierta, as well as in magazines such as the Catholic right wing Cabildo – which is nostalgic for the dictatorship of the generals – and Patria Argentina. In recent years, Judeophobic expressions have been decreasing, however. Judeophobic graffiti also declined by one third in 2011 compared to 2010.
"On the radical left there is the Quebracho group, which frequently calls Israel a 'Nazi-state.' It often disrupts solidarity meetings with Israel. Several of its members have been jailed for beating demonstrators. Quebracho can be considered an Iranian voice in Argentina.
"In 2012, a book titled The Rabbis of Malvinas was published. It revealed virulent cases of Judeophobia by army officers during Argentina's 1982 war against the United Kingdom. Jewish soldiers who suffered insults, humiliations and beatings were only honored by Jewish organizations thirty years later.
"Argentinian politicians are careful not to use bigoted language against Jews or others. Foreign Minister Hector Timerman is Jewish and has close family in Israel. Several important supporters of the government publicly identify as Jews.
"The government's actions show a clear intention to denounce Judeophobia. A much publicized act was the expulsion of Holocaust denier and dissident Catholic, Bishop Williamson in 2009. Yet because of Argentina's close ties with Venezuelan President Hugo Chavez, the government does not oppose the delegitimization of Israel. In general, the Argentine government is very tough on nationalistic Judeophobia from the extreme right, and oblivious to anti-Zionistic Judeophobia from the extreme left.
"At the beginning of December 2012, Ecuador's President Rafael Correa – a Chavez ally – visited Argentina. Besides defending the Iranian government, he disparaged the largest terrorist attack ever in Argentina's history. In 1994, Iran-sponsored terrorists bombed the building which housed the Jewish AMIA organization in Buenos Aires, killing 85 and wounding hundreds.
"Correa declared at a press conference during his visit that, 'the AMIA case was very painful for Argentine history. But only God knows how many civilians died in the NATO bombings in Libya. Therefore, we should compare and let's see where the real dangers are.' He also said later that there was nothing he should apologize for.
"This statement went unchallenged by the Argentine government. It is evidently seeking to get closer to Iran. Its motives are economic as well as staying in line with Chavez's views. My book To Kill Without a Trace (2009) which deals with Iranian terrorist acts in Argentina, foresaw that the government would zigzag toward Iran. The judicial investigations have shown convincingly that Iran was behind the AMIA attack and the 1992 car bombing of the Israeli Embassy in which more than 20 people were killed and close to 250 wounded. Yet Argentina never severed diplomatic relations with Iran.
"The Iranian government has thus succeeded in transforming a legal case into a political negotiation. Argentina, probably inspired by Chavez, is currently negotiating with the perpetrators about how to 'solve' the most deadly terror attacks 'issue' ever committed in Argentina.
"Jewish community representatives are in regular contact with the government. Their agenda however, is not always clear. Many pressing issues of Judeophobia in Argentina remain unaddressed. For example, Jewish leaders did not complain to the government about its condoning of Correa's comments, nor about its open friendship with the Judeophobe, Chavez."