Dared to leave the plantation.
If you stray from the collective fold, you risk public vilification, especially when they can't deflate your argumentation. Now the man recants his decision, says he was 'mistaken'. Sounds like 14th century Europe to me.
NOTE: A cordon sanitaire has been effectively put into place around Dispatch-International by the media elite, which is all the more reason to support it.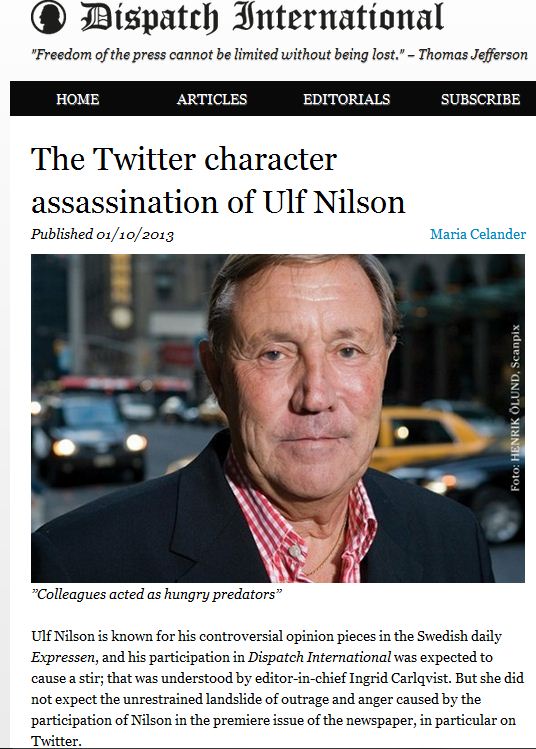 "The reactions were divided. Many were happy and wrote in appreciation of Ulf Nilson, that he was showing himself to be fearless and not would let himself be intimidated by the establishment. But his journalist colleagues acted as hungry predators against him. They attacked Ulf Nilson and tore him to pieces," says Carlqvist.
And then something happened that really shocked Ingrid Carlqvist. A couple of hours after the campaign began, Ulf Nilson announced via the Swedish news agency TT Spektra that his op-ed was a mistake – he had not understood what kind of newspaper Dispatch International was. Anyway, the op-ed was to be a one-off, according to Nilson. Both of these claims are open lies, according to Ingrid Carlqvist.
"I have emails from last fall showing our agreement that he, at his own request, was to write two opinion pieces each month. The emails also show that he had read the newspaper on the internet and found it 'exiting'," she says.