Pretty big scoop at the Washington Free Beacon.
It has come to light that a handful of well known anti-Israel activists and journalists favoring the nomination of the anti-Semite, Chuck Shmagel (*) as Secretary of Defense, have been colluding together in an email group to attack his harshest critics.
NOTE:* Coined by Mark Levin.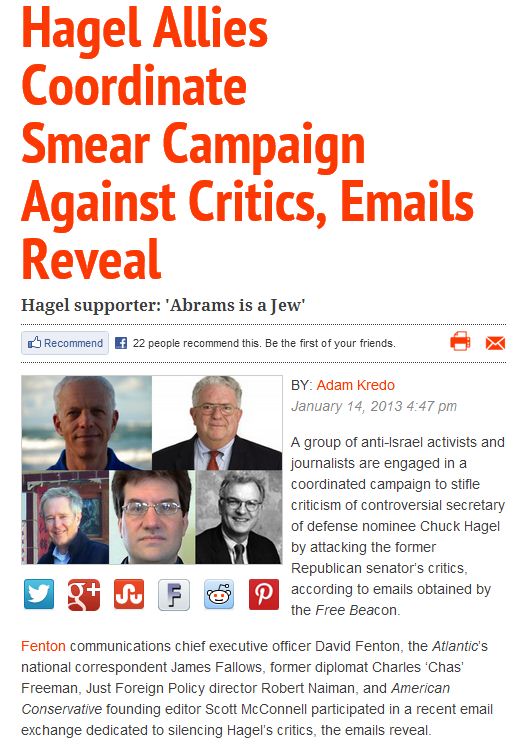 The emailers targeted recent comments made by Elliott Abrams, a former Bush administration National Security Council adviser who said Hagel "seems to have some kind of problem with Jews," a sentiment that has been echoed by several lawmakers and Jewish leaders.
"Elliot [sic] Abrams is an ardent armchair Zionist who thinks that a commitment to Israel is an essential qualification for public service in the United States," wrote Freeman, a vociferous Israel critic who has dubbed Israel's supporters in America a "fifth column."
More here.