And the hard Left can't hardly wait.
As a matter of fact, they're licking their chops at the prospect of violence happening in the streets.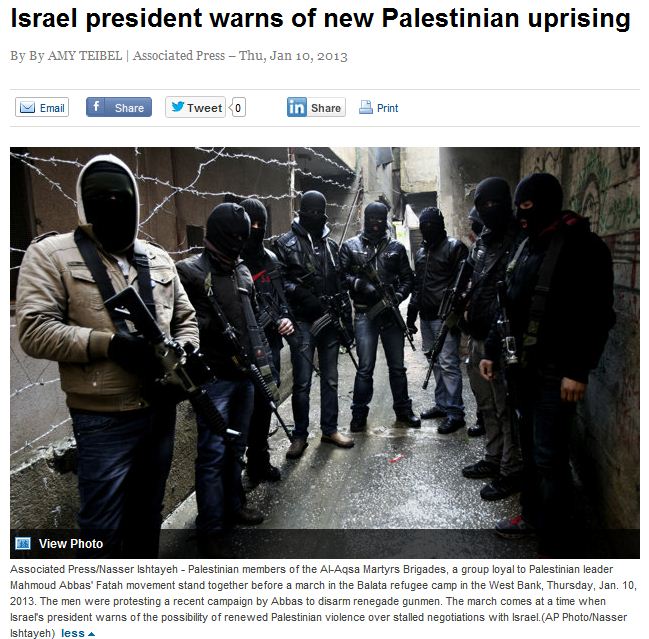 JERUSALEM (AP) — Israel's president has warned that thePalestinians are liable to launch a new uprising if the Jewish state doesn't do more to try to reach a peace accord, stepping up his criticism of Prime Minister Benjamin Netanyahu ahead of Jan. 22 elections.
The presidency in Israel is a ceremonial position and presidents generally refrain from political statements. But this was the second time in less than two weeks that President Shimon Peres' criticism of Netanyahu's approach to the Palestinians has found an international platform.
"If there is no diplomatic decision, the Palestinians will go back to terror. Knives, mines, suicide attacks," Peres was quoted as saying in Wednesday's edition of the New York Times magazine.
"Even if the local inhabitants do not want to resume the violence, they will be under the pressure of the Arab world," he said, adding that most of the world is likely to support the Palestinians, not Israel.