Well, the Iranian government blocks the Tundra Tabloids, so I must be doing something right.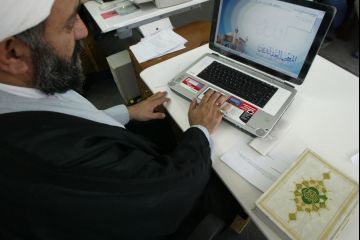 Iran building software to control networking sites
Posted: Jan 05, 2013 4:15 PMUpdated: Jan 05, 2013 4:15 PM
Iran's police chief says the Islamic Republic is developing new software to control social networking sites.
Gen. Esmail Ahmadi Moghadam was quoted in Iranian newspapers Saturday as saying the new software will prevent Iranians from being exposed to malicious content online while allowing users to enjoy the benefits of the Internet. He did not say when the software would be introduced.
Moghadam also did not specify which social networking sites would be affected, but both Facebook and Twitter are popular in Iran.
Iranians currently have access to most of the Internet, although authorities block some sites affiliated with the opposition, as well as those that are seen as promoting dissent or considered morally corrupt.