To be followed by the annual Hamas 'Fatah toss' of its members from very tall buildings.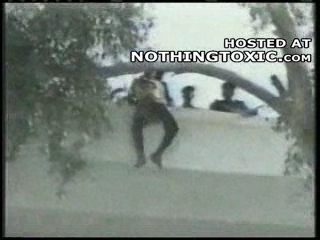 Fatah set to celebrate 48th anniversary in Gaza City
"Cordial and warm" talks between PA, Hamas set the stage for 48th anniversary of Fatah; first time event held in Gaza since 2007.
Hamas and Fatah leaders on Wednesday discussed preparations for holding a rally to celebrate, in the Gaza Strip, the 48th anniversary of the "launch of the revolution" by Fatah.
The Fatah rally is expected to be held in a major square in Gaza City on Friday.
Nabil Sha'ath, a member of the Fatah Central Council, met in the city with Ismail Haniyeh, prime minister of the Hamas government, who congratulated Fatah on the anniversary.
Haniyeh expressed hope that the Fatah event would pave the way for reconciliation between the two rival parties.
He said he had instructed Hamas security forces to do their utmost to ensure that the Fatah celebrations take place safely and without disruptions.
This would be the first time that Fatah celebrates its anniversary in the Gaza Strip since the Islamist movement seized control of the area in 2007.