They didn't even spare the child.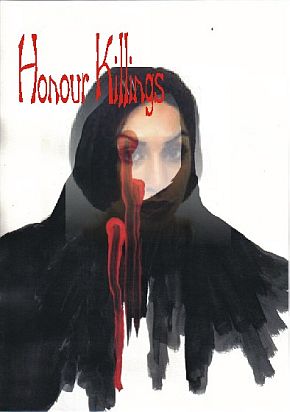 Pakistan: 1-yr-old, five others slaughtered in 'honor killing'
In what police are describing as a so-called "honor killing," a family of six, to include a 1-year-old baby, were murdered in their two-room hovel in the poverty stricken Khyber Pakhtunkhwa Province of Pakistan, as reported by The Express Tribune (of Pakistan), on Dec. 26, 2012.
According to police Station House Officer Qazi Asmat, two teenaged sisters, identified only as Shamia and Khalida, told police in the town of Yar Hussain that three armed men snuck into the house during the dead of night, opened fired and killed their parents, three sisters and their one-year-old niece.
The surviving sisters accused three brother-in-laws of the crime.
Officer Asmat said that:
"Initial investigation revealed that the women Naseem Bibi, her one-year-old daughter Raina, Anjuman Bibi and Naqraz Bibi had separated from their husbands and were living with their parents."
The police official also stated:
"The family was living in a two-room house with no boundary wall or gate.

The girls who remained unharmed were in another room."
As cited by the Middle East Forum, the United Nations states there are upwards of 5,000 women are murdered every year in the name of so-called "honor killing."