The judge called his crime, "intolerable behavior"
You think?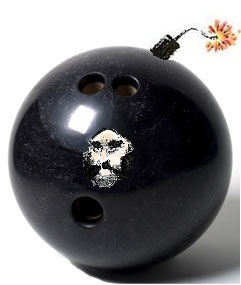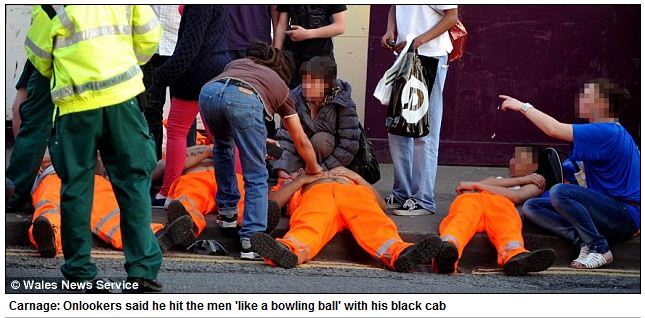 Taxi driver who knocked down eight men by driving cab 'like a bowling ball' after row is jailed for 15 years
Majid Rehman 

ploughed into six railmen and two innocent passers-by after a petty dispute

The 29-year-old sent 'bodies flying in all directions' during the attack in Wales

PUBLISHED: 15:34 GMT, 7 December 2012 | UPDATED: 19:34 GMT, 8 December 2012
Guilty: Majid Rehman was found guilty of mowing down eight men in his black cab, and has been jailed for 15 years
A taxi driver was yesterday jailed for 15 years for mowing down eight men 'like a bowling ball' with his black cab.
Majid Rehman, 29, deliberately used his car to run over the men walking on a pavement after a row at a railway station taxi rank.
A court heard how furious Rehman deliberately ran a red light and drove 'at speed' towards six railworkers as they walked home from the station, just yards from the Millennium Stadium in Cardiff.
Shocked commuters watched as his cab ploughed into the six railmen and two innocent passers-by in rush hour carnage.

Judge Phillip Richards told him: 'You sent bodies flying in all directions, one being trapped under your car.
'Your intent was to cause them all serious harm. It was intolerable behaviour in a civilised society.'
The court heard Rehman was on the taxi rank outside Cardiff Central train station when a row flared with the railway workers.

Prosecutor Claire Wilks said: 'Six of the men were leaving the train station wearing high visibility orange suits as they walked away from the train station. Along the way some of the group began to argue with Rehman.