Getting their full of that cultural enrichment Down Under.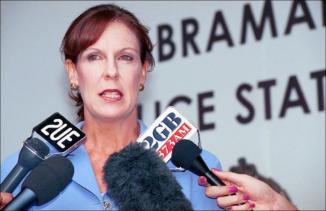 Sydney's violent wild, wild west
SHOOTINGS, extortion and general violence is so out of control in south-west Sydney that residents and children are seeking medical help for post-traumatic stress disorders.
Gangs from opposing religious sects are also extorting money from restaurants in the area with at least three premises fire-bombed or shot at in the past few weeks.
Police have confirmed they have set up a special taskforce to investigate the shootings.
"There are a number of shooting incidents at restaurants in the Bankstown area we are looking at," said Detective Superintendent Debbie Wallace, head of the Middle Eastern Crime Squad.
"Victims of these types of crimes are very reluctant to come forward, naturally because of the fear," Supt Wallace said.
She confirmed that in some cases religion is used by those making the threats.
"We need people to come forward and tell us before we can take action."
Earlier this year police arrested three men on blackmail offences after they allegedly used threats to force the owner of Juicylicious in Bankstown to sell his business well under market the market price.
"If people report threats then we can investigate them and also protect them."
One group made up of Muslim men contacts restaurant owners and says they "don't want their type" – a Shia – operating in the area and try to intimidate them into handing over their business.