A rumor is all that's needed to start Islamic street vigilantism. The hapless Christian community there could never be accused of "Islamofauxbia", they live with the threat of Islam every day of their lives.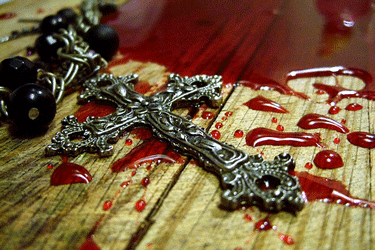 Muslim Mob Attacks Christian School in Pakistan
Pakistani Christian School under threat of blasphemy
ICC Note:
Not long after a prayer leader announced from a mosque that the staff of a Christian school had torn pages of a Quran, a mob of Muslims descended on the school.  In this situation, the police intervened and protected the school. The prayer leader who made the announcement is under investigation.
12/1/2012 Pakistan (Pakistan Christian Post)-At 9:30 A.M the local prayer leader announced from his mosque that the staffs of Christian school has torn the pages of Quran ,He further stated that he had received an unknown call on his cell phone that some body had torn the pages of Quran in the school compound . Within No time hundred of local Muslim gathered at the main gate of school and even they tried to break in, however few Muslims went to the house of a women who was running a canteen in the school and they demanded the keys of the school, after seeing the seriousness of the situation she handed over the keys without any reluctance.
Then the local Muslims had blocked the Main Ferozepur Road, police reached on the spot and sealed the school.
WVIP, legal and Ground team led by Riaz Anjum Advocate and Napoleon Qayyum reached the spot and met with the local Muslims residents as well as the local police. The local Muslims women told our ground staff Mr. Asher "It is one of the best School in the locality, Almost 100 Muslim children are getting free education in this Christian school and we are satisfied with the education they are providing to our Children". They further stated "the school administration never tried to teach anything against Islam to our children and they cannot do such disrespectable deed".