It's a mixed batch of omissions, admissions and defense of Salolainen's comments. One of the more important points raised by the TT's good friend TINSC early on, is that:
"The U.S. vote had nothing to do with anyone's control over the media and everything to do with witnessing bi-lateral agreements between the PA and Israel that clearly stated that all matters would be settled by bi-lateral face-to-face negotiations."
Pertti Salolainen, blew it as a senior diplomat, the US has been long on record in fostering the "peace process", and as TINSC makes it clear, the US was just honoring its commitment to that peace process in its negative vote on the PLO's observer status at the UN.
Both Jaakko Hämeen-Anttila and Mika Aaltola miss that point entirely, and while the former agrees that Salolainen's words were a (gross) exaggeration of pro-Israel Jewish influence in the media, the former agrees with J H-A that uproar over Salolainen's words proves his point.
What's also missing here is YLE discussing its role in standing there idly by while Salolainen made his antisemitic slur and no one in the discussion objected to it. It shows the lack of knowledge in Finland as to what constitutes antisemitism. The brouhaha is not over Salolainen's failure to understand the US vote, but about his gross antisemitic claims, something that these two "experts" fail to understand, as well as the state TV broadcaster which failed to act responsibly during Salolainen's antisemitic comments, and still does.
H/T: Vasarahammer
Professor astonished over Salolainen's straight talk about the Jews
YLE: According to professor Jaakko Hämeen-Anttila, Pertti Salolainen exaggerated to say that the vast majority of the U.S. media would be behind the pro-Israel group.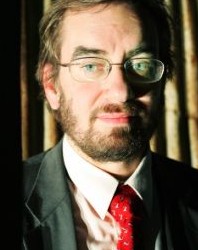 Familiar with the Middle East, Professor Jaakko Hämeen-Anttila is surprised by MP Salolainen (cons), straight talk about the Jewish community's influence in the United States.
– Actually, it is not surprising that he said it, but the fact that he is an experienced politician who said it on a live television broadcast. It's probably more surprising than the issue itself, Häme-Anttila said on Yle morning television.
According to Hämeen-Anttila, Salolainen described the controversy with his comment really quite well concerning the U.S. domestic political situation – although somewhat pointedly. According to Hämeen-Anttila, Salolainen exaggerated when he said that the majority of the U.S. media would be for the Israel lobbying group.
– Yes, this kind of lobbying on behalf of the Israel lobby itself is there and it is pretty powerful, Häme-Anttila granted.
Surprisingly, it is not what he says, but the fact that he is an experienced politician says it's just a live television broadcast.
Hämeen-Anttila, Salolainen chose his words poorly when talking about the Jews, as it is more of a group representing the interests of Israel.
"Small nuances provide a fuss"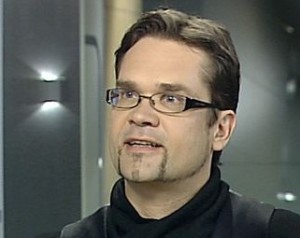 Institute of International Affairs Programme (UPI) Manager Mika Aaltola in turn, pointed out that the risen fuss over the words of Salolainen, proved his words to be true.
– After all, he pointed out that it is difficult to take a neutral position on this issue. He succeeded very much in proving it through his comments. That this is difficult to talk about, Aaltola said.
According to him, the Middle East crisis is so deeply rooted in the speaking culture (TT-surrounding the conflict), that even small nuances can cause a huge stir.
Parliamentary Foreign Affairs Committee Vice Chairman Pertti Salolainen said last Friday morning on TV that the U.S. finds it difficult to take a more neutral position on the Israeli-Palestinian dispute, as the American Jews have a lot of influence on the economy and the media.
Nazi criminal hunting Simon Wiesenthal organization of Finland's ambassador in Washington a letter, in which it seeks Finland's distancing itself from Salolainen's comments. The organization also called on the Government of Finland to take action and remove Salolainen from all official positions.