We all know the reason for the police, and it wasn't simply to direct traffic.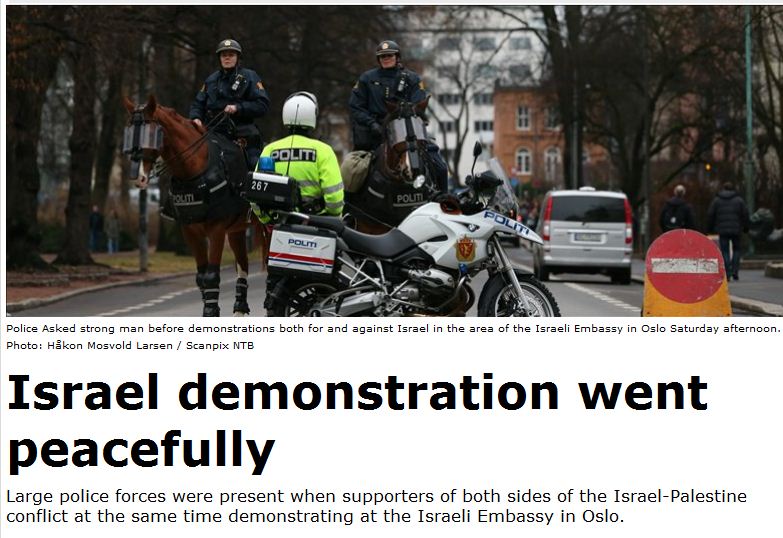 Organization With Israel for peace, miff, held a ceremony outside the embassy at 15:00. Parliamentary leader Hans Olav Syversen (KrF) and Member of Parliament Peter N. Myhre (FRP) spoke there among others.
Meanwhile, International Socialists received permission to demonstrate a few hundred yards away, at the junction of Park Road and Wergelandsveien at the House of Literature.
It is estimated that there were nearly 100 Palestinian protesters in attendance, some of them masked. At least 150 people participated in the pro-Israel commemoration.
Police had cordoned off a large area so that the two groups of protesters should not come in contact with each other. Police were present with both cars, horses and dogs.
At 15.30 o'clock the police were about to take down the barriers. Palestinian demonstrators had left the place without there having been confrontations between the two groups. (NTB)
ALSO: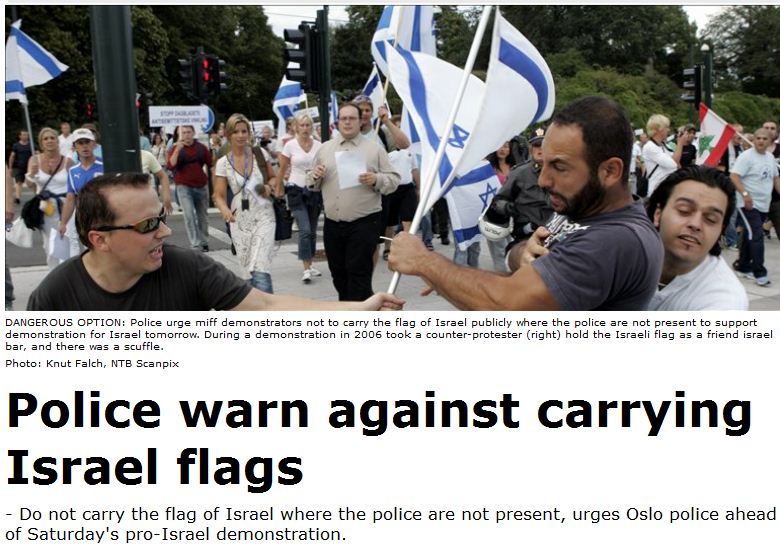 It can be a heated afternoon in downtown Oslo on Saturday when among other organizations with Israel For Peace (Miff) marks its support for Israel, and hundreds of Israel-sympathizers are expected at the capital.
Palestinian Also-friendly groups have reported demonstrations and activities Saturday. A group called the International Socialists have agreed to a ceremony at the Israeli Embassy in the afternoon. Some Muslims also in very powerful terms promised his presence. 
Facebook proportionality
Miff has created a Facebook profile in front of his marker in the afternoon, "Come on in support for Israel in Oslo!". It also features actors with very different interests used to spread their message. One post is a tribute to Adolf Hitler and his efforts to exterminate the Jewish people, and it flowed on Thursday in anti-Semitic statements, slander and vulgarity against Jews , the State of Israel and all who support them. 
NOTE: The same here in Finland, as a former employee at state radio YLE, left the following picture in protest in being asked to join the upcoming  pro-Israel demonstration in Helsinki tomorrow.
"Why have I been added to this hate group? Here's my freedom of expression"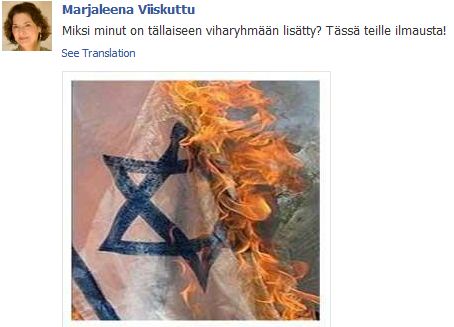 There will be police present to keep the thugs away from the peaceful demonstrators. Which for the first time will just congregate at the square in Kamppi. There is no news of a march.