I'm against horse whipping anyone, but as a long time dog owner, this certainly has got my blood up.
NOTE: The real animal is not int the first picture, but in the pictures just below the badly abused dog.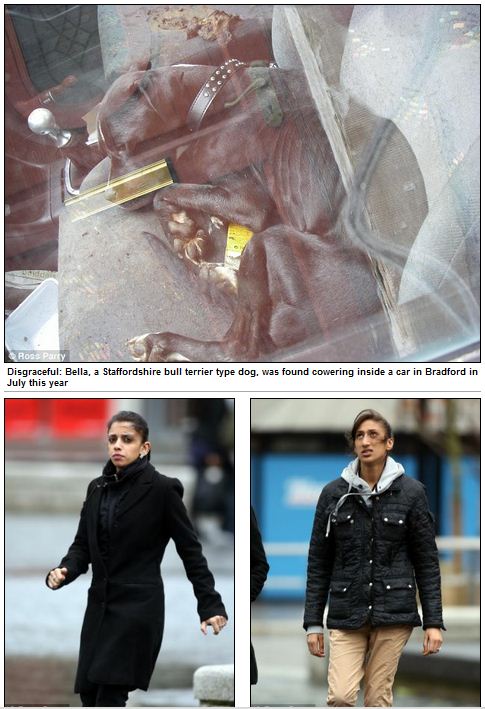 Dog owners banned from keeping animals after terrified and starving dog is found caged in a filthy car
RSPCA investigators found the animal locked in a car with its own faeces

Dog could have been in the car for two weeks and had to be put on a drip

Investigator said she had 'never seen a dog so thin'


Sa

imi

 Bi and Kiran Hussain not allowed to keep animals for five years
By MARIO LEDWITH
PUBLISHED: 14:15 GMT, 21 November 2012 | UPDATED: 17:05 GMT, 21 November 2012
Two friends who kept their pet dog in horrific conditions have been banned from keeping animals for five years.
Saima Bi, 26, and Kiran Hussain, 19, refused to allow their pet Bella into their home, choosing instead to lock it in a sweltering and dirty car outside the house.
The skeletal Staffordshire bull terrier type dog was discovered cowering in the vehicle and lying in its own faeces.