REMEMBER MUMBAI!
Oh, and Pakistardi Taliban vow revenge.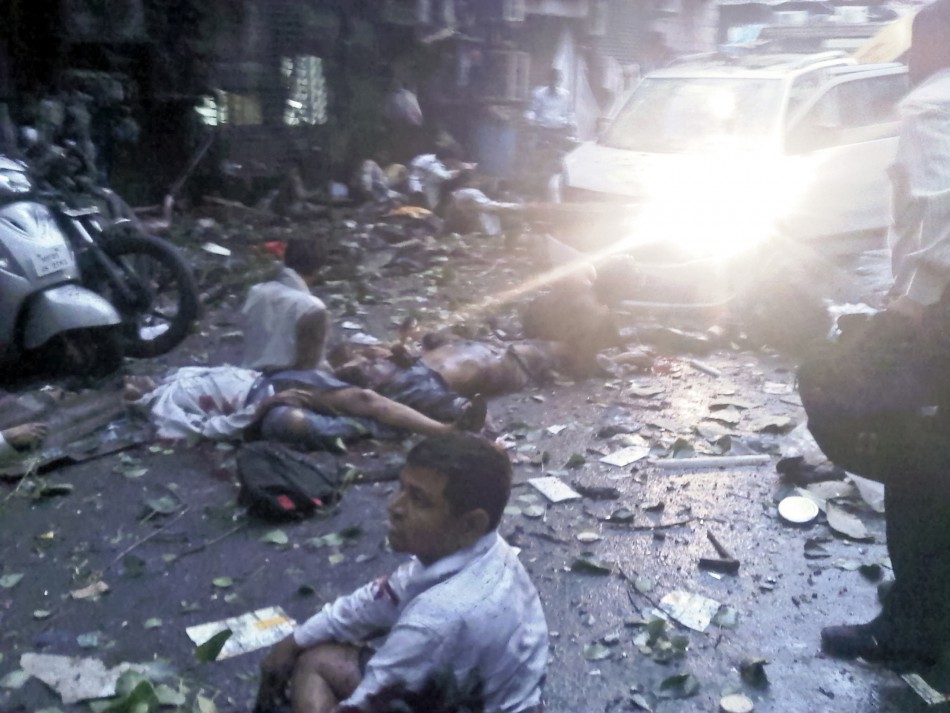 The remaining Muslim terrorist responsible was finally met with justice for his brutal crimes against humanity. Mohammed Ajmal Kasab and his devout Muslim terrorists buddies murdered people left and right with one of the main goals to attack a Chabad House, which are Jewish orthodox outreach centers for the Jewish community world wide.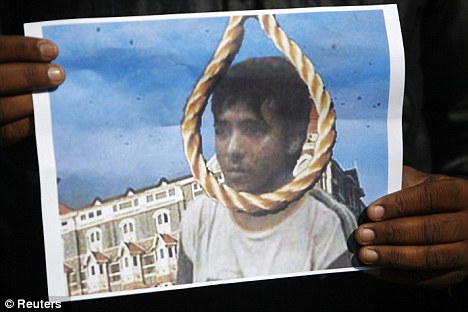 India hangs the only militant (TT: terrorist) to survive 2008 Mumbai terrorist attacks
By ANTHONY BOND
PUBLISHED: 07:50 GMT, 21 November 2012 | UPDATED: 19:58 GMT, 21 November 2012
India executed the lone surviving gunman from the 2008 terror attack on Mumbai early today, the country's home ministry said.

Mohammed Ajmal Kasab, a Pakistani citizen, was one of 10 gunmen who rampaged through the streets of India's financial capital for three days in November 2008, killing 166 people.

Kasab was hanged in secrecy at 7:30 a.m. today at a jail in Pune, a city near Mumbai, after Indian President Pranab Mukherjee rejected his plea for mercy. 
Dead: India has hanged Mohammad Ajmal Kasab, the only militant to have survived the 2008 attacks on the financial capital Mumbai. A man is pictured with a picture of Mohammad Ajmal Kasab with a noose
Hanged: Mohammed Ajmal Kasab is pictured walking through the Chatrapathi Sivaji Terminal railway station in Mumbai during the attacks
Union Home Minister Sushil Kumar Shinde said the home ministry sent Kasab's mercy plea to Mukherjee on October 16.
Mukherjee rejected it on November 5, he said.

'It was decided then that on 21st November at 7:30 in the morning he would be hanged. That procedure has been completed today,' Shinde said. 
R.R. Patil, the home minister for the state of Maharashtra, where Mumbai is located, called the execution a tribute to 'all innocent people and police officers who lost their lives in this heinous attack on our nation.'

Indian authorities faced public pressure to quickly execute Kasab, and the government fast-tracked the appeal and execution process, which often can take years, or in some cases, decades.