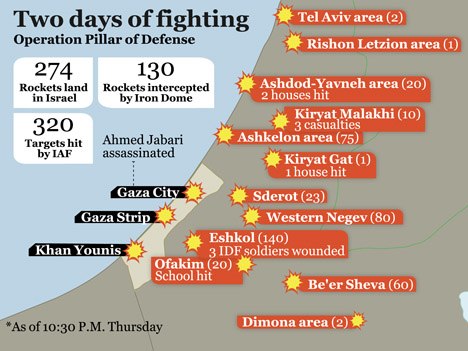 The Operation Continues: Second Day of Fighting
Continuing from yesterday, the IDF continued with Operation Pillar of Defense.
Since the beginning of the operation, over 300 rockets were fired at Israeli communities. One rocket hit the central Israeli city Rishon Lezion, located approximately 60 km from the Gaza Strip. Three Israelis were killed when a rocket hit their house.
The Iron Dome Missile Defense System has successfully intercepted over 130 rockets launched from Gaza, aimed at major Israeli population centers.
Since the start of the operation the Israeli Air Force has targeted 300 terror activity sites in the Gaza Strip.