It's entirely unclear however whether the claims are true, in spite of this BBC report.
UPDATE: Not good.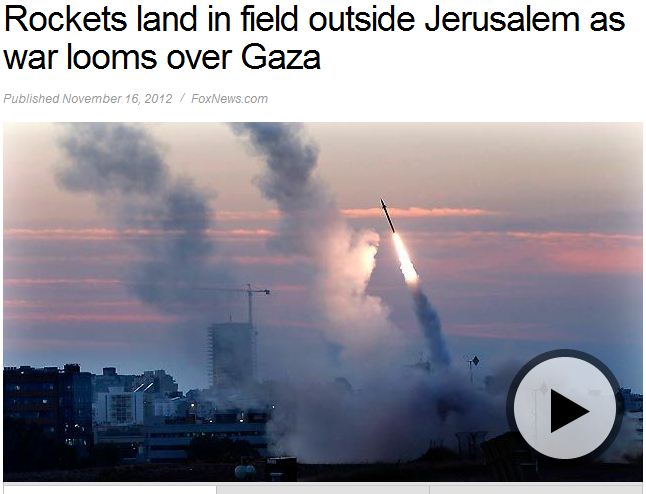 JERUSALEM –  Two rockets landed in open fields outside of Jerusalem after air raid sirens sounded in the city sending Israelis running for cover.
It is the first time the holy city has ever been targeted by rockets fired by Gaza militants. There does not appear to be any damage, or any reports of causalities.
Israeli media say the rocket fell north of Jerusalem, but authorities have not confirmed the reports. In Gaza, Hamas militants said they had attacked Jerusalem.
Gaza conflict: Militant rocket targets Jerusalem
Israel says up to 150 targets were hit on Thursday night
Hamas militants in the Gaza Strip say they have launched a rocket on Jerusalem – the first time the holy city has been targeted from Gaza.
Israel Army radio said the missile landed just outside the city – and there are no reported casualties. An earlier missile targeted Tel Aviv.
It comes amid mounting violence, following Israel's killing of Hamas's military chief on Wednesday.
Egypt's leader has vowed to back Gaza in the face of "blatant aggression".
Twenty Palestinians and three Israelis have been killed since Wednesday.
Militants and civilians, including at least five children, were among the Palestinian dead, Palestinian officials said.
They include Hamas's military leader Ahmed Jabari, killed by an Israeli air strike on Wednesday.
Two Israeli women and a man died when a rocket fired from Gaza hit a building in the southern town of Kiryat Malachi on Thursday, Israeli officials said.