This is the reality English patriots find themselves in these days. 
H/T ICLA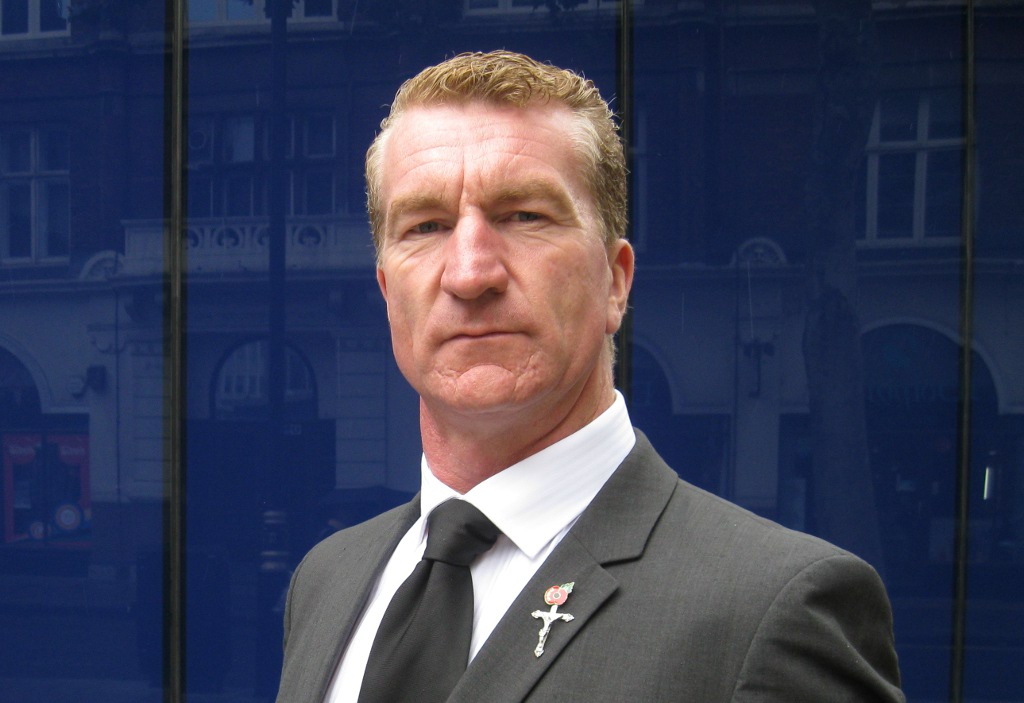 BRITISH FREEDOM PRESS RELEASE 9TH NOVEMBER 2012
KEVIN CARROLL CONFRONTED BY KNIFE GANG IN DARK STREET
On Wednesday night Bedfordshire PCC candidate Kevin Carroll was confronted in a Biggleswade side street by four black-clad men, one of them believed to be carrying a knife.
Mr Carroll, who is standing for the British Freedom party in next week's Police and Crime Commissioner elections, had been out leafleting the Bedfordshire town with a colleague during the afternoon, and had decided to stay on for a few more hours after the colleague had returned home at 6pm.
At around 8.30pm he was walking in a dark close off Mead End near the A6001 in the south of the town when he heard "a powerful sounding engine" behind him. A black Range Rover pulled up and one of the occupants leaned out of the window saying, "We've been looking for you, Mr Carroll".
Sensing a dangerous situation, he began making his way back to the main road, at which point all four occupants – whom he described as young males of Asian appearance – left the vehicle and began following him, saying that they "just wanted to talk".
Carroll said: "I knew I had a serious problem when one of the men held out his left hand in greeting – nobody shakes hands with their left hand – and saw a glint of a metallic object in his right, which he was trying to conceal. I'm sure it was a knife."
At that moment a passing driver, seeing the situation, stopped and asked, "is everything all right?" to which the candidate replied, "No it isn't" and was given a lift back to the safety of his own vehicle, parked nearby in Dells Lane.
He has reported the incident to police and telephoned his rescuer to thank him for his brave and public-spirited action. "He was like a guardian angel, he saved my bacon", said the candidate yesterday.
The confrontation is the latest of a series of hostile actions against Kevin Carroll during the election campaign. Earlier this week, his two large billboard posters in Luton were vandalised – one stripped away completely and the other daubed with offensive graffiti. His campaign website and the British Freedom website have both come under sustained assault from hackers and have had to be temporarily closed down, making it impossible for voters to view his manifesto online.
He has been excluded from public meetings – most notably one held recently in Flitwick by Victim Support, and has been subjected to a barrage of negative campaigning and misinformation by Labour candidate Olly Martins. In addition, left-wing extremists have printed and distributed tens of thousands of defamatory leaflets.
"I'm not so bothered by attacks and abuse from political opponents", said Carroll, "those things I can handle". "What really concerns me is that Bedfordshire voters are being denied the chance to hear what I have to say. How can an election be democratic when one of the candidates is effectively gagged and denied a public platform? We seem to be losing freedom of speech in this country. Isn't that what our fallen soldiers – the heroes we'll be remembering this weekend – fought and died for?"