Dr.Gerstenfeld was recently asked to give his thoughts on the upcoming Israeli parliamentary elections. This hasn't been published in an other English language media other than here at the TT.
NOTE: The footnotes are available under the fold.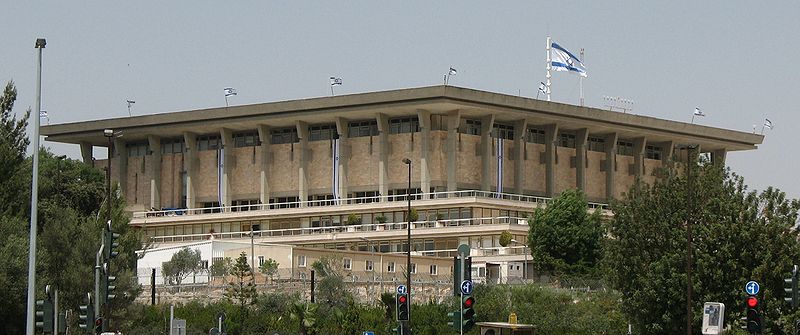 The Run Up to Israeli Elections
By Dr. Manfred Gerstenfeld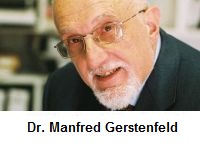 On October 15th, the Knesset – Israel's parliament – voted unanimously to dissolve itself. The next elections will be held on January 22, 2013. Prime Minister Benjamin Netanyahu had decided on this step, as he could not obtain a majority for his proposed budget.1
The weeks since have been characterized by several unexpected maneuvers, most of which have not yielded anything. There were initial efforts to build a Center-Left mega-party led by former Prime Minister Ehud Olmert. It was meant to include his two successors at the head of the Kadima party Tzipi Livni and present leader Shaul Mofaz, as well as political newcomer Yair Lapid. The latter, a well-known media figure, founded a new party called Yesh Atid. (There is a Future) A Jerusalem Post poll gave the imaginary mega-party 31 seats – well ahead of the Likud with 22 seats.2
Olmert began to check the possibility of his return to politics. He had resigned in 2008, in light of corruption allegations against him.3 This year he was the first Israeli Prime Minister to be condemned by a court, which found him guilty of a lesser accusation, breach of trust. This condemnation does not include moral turpitude, which would have prevented him from running for the Knesset. Yet he is also accused in another trial concerning bribery by real estate developers.
Sources close to Livni said that she was considering returning to politics as the head of a new party.4 An Israel Radio poll on 30 October found however, that Labor Party leader Shelly Yachimovich was the preferred leader of the Center Left, way ahead of Olmert, Livni, Mofaz and Lapid.5A number of polls followed each other, including those based on hypothetical situations, with greatly varying results
In the February 2009 elections, Kadima won 28 seats. That was one more seat than the Likud. Kadima had joined the Netanyahu government in May of this year, which prevented early elections. It left however in July as Netanyahu was unwilling to introduce full conscription for Ultra-Orthodox recruits.6 The crumbling of almost all support for Kadima thereafter, created many floating voters in the center-left arena.
Surprisingly, the major development came on the right of the political spectrum. Netanyahu and Foreign Minister Avigdor Lieberman, leader of Israel Beytenu, announced that they had agreed on a merger of their parties. A few days later, both their parties approved this. Some saw it as a panic reaction by Netanyahu to the Center-Left discussions about establishing a party which would win more seats than Likud. Others interpreted it as Netanyahu assuring himself that the Center-Right block most probably would form the next government and return him as Prime Minister.
For Lieberman, being Number Two in the combined party brings him closer to his long term aim of becoming prime minister. Both party leaders, apparently for different reasons, were thus willing to sacrifice seats. In Israel, party mergers often lead to worse election results than if the component parties run separately. One poll indicated a loss of four seats from the merger.7
The popular Likud Minister of Communications, Moshe Kahlon initially announced that he would not be a candidate in the next elections. Thereafter, he played with the idea of establishing a new party which would emphasize social issues. Polls gave him ten or more seats.8 When he announced a few days later that he abandoned his plans, there was relief both in the Likud and the ultra-Orthodox Shas Party which focuses on social issues. Shas had closed ranks when it brought back its former leader Aryeh Deri as Number Two. Ten years after ending his prison term on bribery charges, Deri was legally allowed to return to politics.
Other developments in past weeks concerned the entrance of new candidates into various parties. Yachimovich considered that Labor needed more "visible" candidates and wanted to reduce the party's reserved seats for various sectors. She solved the problem of Labor not having a credible defense expert by attracting General Uri Saguy, a former military intelligence chief.9
Lapid succeeded to attract former Domestic Intelligence Chief Yaakov Perry, who has a successful business career behind him also. Several Kadima parliamentarians and senior politicians jumped ship to the Likud or Labor.
A number of polls indicate that the Independence Party of Defense Minister Ehud Barak might just pass the threshold, or even fail.10 They also raised doubt as to whether Kadima would get enough votes to pass the threshold.11 This would mean the most dramatic fall in Israeli parliamentary history.
In Israel, two and a half months to an election is quite a long time. One only has to recall that during the previous election campaign, Operation Cast Lead in Gaza began and ended. Party platforms are hardly an issue at the moment. Israeli politics are such that they may not even become so. The elections may well focus simply on personalities, just as they did the last time.
 Footnotes: