Go Saudis GO!
Let's hope that they remove every last vestige of Islam, not only from Mecca, but from the entire face of the earth.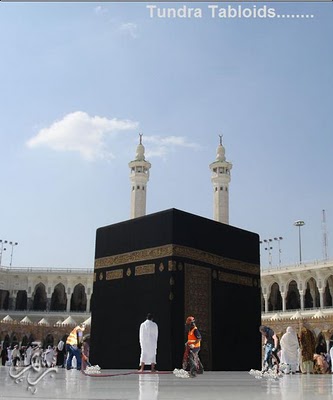 The Saudis are bulldozing Islam's heritage. Why the silence from the Muslim world?
Imagine that the Church of the Holy Sepulchre in Jerusalem – the traditional site of the crucifixion and resurrection of Jesus – has been taken over by Cromwellian Puritans. The new owners of the shrine plan to send bulldozers in, replacing the old church with a monstrous building resembling a concrete spaceship. This is so pilgrims can pray without being distracted by "superstitious" icons. Also, the Old City will be buried under hotels that make Vegas look like Venice.
It wouldn't happen, would it? Christians would fight to the death to preserve Jerusalem. So would Jews and Muslims. And, for once, they'd have the support of secular politicians and scholars, horrified by the prospect of an act of cultural vandalism unprecedented in modern times.
Unprecedented until now, that is. The long-cherished ambition of Saudi Arabia's ruling Wahhabi sect to smash up the ancient buildings of Mecca and Medina is nearing fruition.
In Mecca, the house of one of Mohammed's wives has been demolished to make space for public lavatories. His birthplace may disappear, too, as part of King Abdullah's scheme to complement the skyscrapers and shopping malls with a Grand Mosque fashioned from the same materials as a multi-storey car park in Wolverhampton.
As for Islam's second holiest place, the city of Medina, a recent article by Jerome Taylor in the Independent revealed a megalomaniac plan to pull down three 7th-century mosques. Taylor added: "Ten years ago, a mosque which belonged to the Prophet's grandson was dynamited. Pictures of the demolition that were secretly taken and smuggled out of the kingdom showed the religious police celebrating."