The Left is incredibly dumb as predictable . 
The love of dressing up in funny clothes, shouting stupid slogans and pretending that they represent the majority view, is the hallmark of Leftist politics, no matter how many times they are in fact proven wrong.
Comment worth quoting: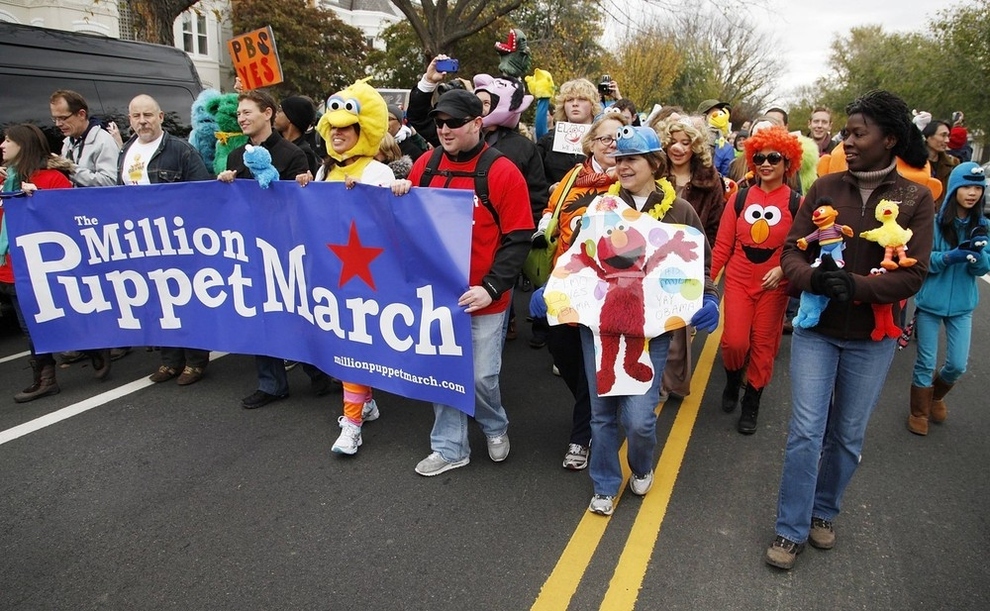 More here at Weasel Zippers. Via BuzzFeed's Andrew Kaczynski
NOTE: And yes, Big Bird's Sesame Street franchise would do very well on private cabel channels, not on the taxpayers' dime.