I think he's projecting.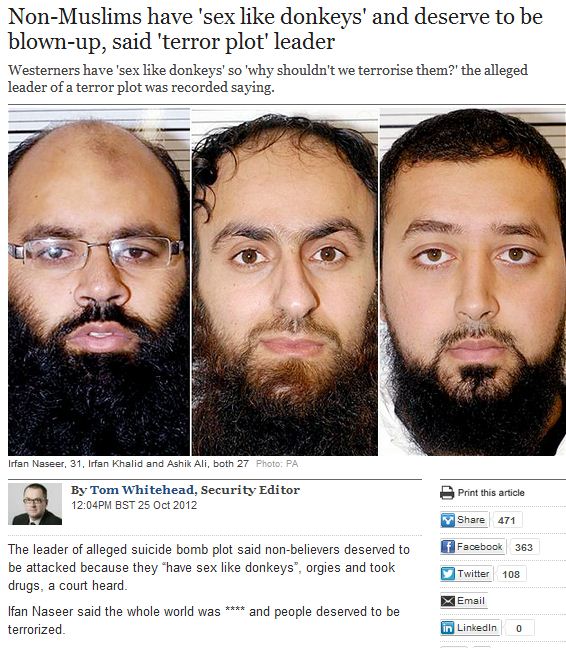 The al-Qaeda inspired gang is accused of plotting to use eight suicide bombers detonating rucksacks packed with explosives in crowded places to cause "mass death" and carnage on the streets of Britain.
Naseer, 31, Irfan Khalid, 27, and Ashik Ali, 27, all unemployed from Birmingham, are the alleged "senior members" of the group and were among 12 people arrested and charged last year.
They all deny the charges against them.
NOTE: It wouldn't surprise me though that the Left would promote it as an 'alternative lifestyle'.