My fears about Muslims applying for hunting licenses in Norway were not unfounded, here is the latest from the Norwegian Muslim fundamentalist wasteland. No reason is given as to why he is so open about his intentions on his Facebook page, perhaps hoping to be a martyr for the cause after being picked up, tried and sentenced to jail for obvious incitement to murder.
UPDATE: Arrested.
UPDATE II: 100 000 'Norwegians' support attack on Oslo synagogue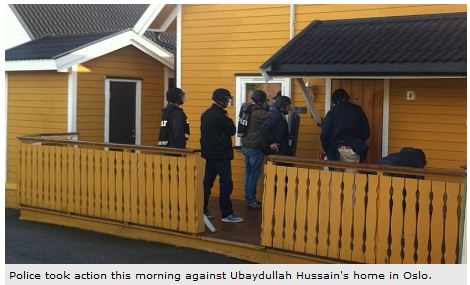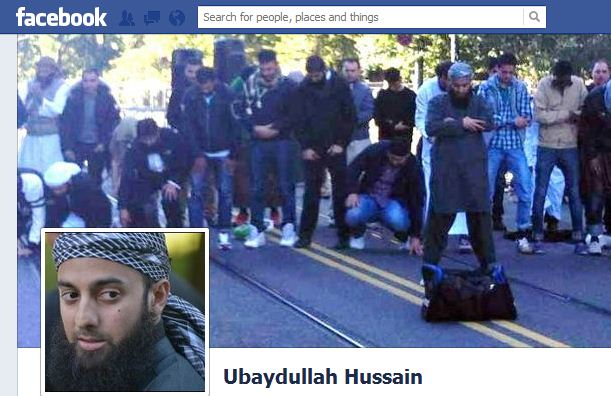 NOTE: The article is Google translated and will be updated with a fresh human translation when readied.
H/T: DM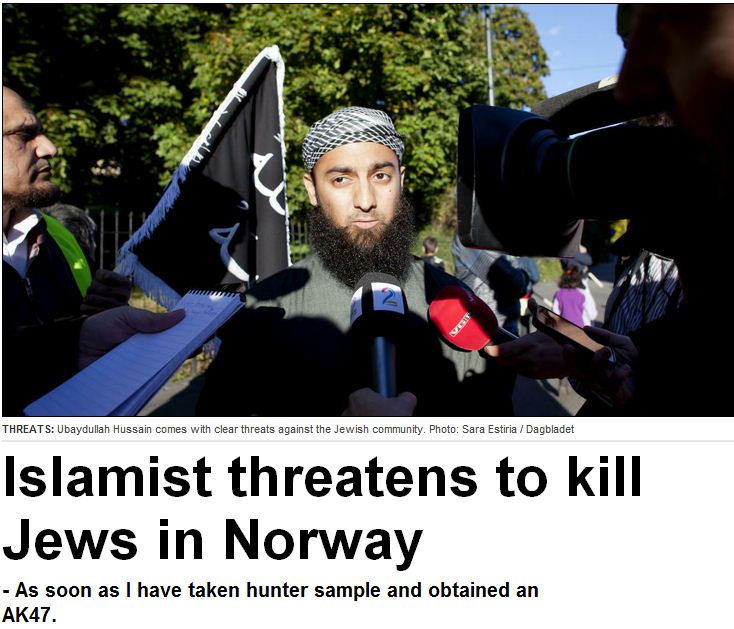 (Dagbladet): "I will 'protect' them all right, inshAllah. As soon as I have passed the hunter's certificate test and got my hands on an AK47. These pigs belong to an occupying power, Israel, and in addition they have occupied our mosque, Al-Aqsa "
This is written by Ubaydullah Hussain (27) in a post on the page of the 'Prophet Ummah " group on Facebook, of which he is spokesman.
He links the connection to a news article on the AP, where Jews in Norway miss police protection.
Sources who are close to Hussain confirmed to Dagbladet that he deliberately want to provoke the Norwegian society and that the statements on the Internet Wednesday night must be viewed in the context of it.
There is reason to believe that he would be arrested by the police. What is the reason for this rather unusual desire is unknown, but it may give the status of the small Islamist extremist environment.
Several of his friends have gone to Syria to participate in the ongoing conflict.
"Ya Allah, make the dirty Jews out of the mosque and give us the opportunity to pray salah in the masjid Al-Aqsa before our death. Amiin!! They are killers of our prophets! Who kills the prophets?? "Writes Hussain on.
Dagbladet is aware that Hussain is regarded as one of the leaders in the small extremist Islamist scene in Norway.
– PST (Police Security Service) know what this man has stated on the Internet. We don't wish to make any other comments about this right now, chief of information in PST, Martin Bernsen, expressed to Dagbladet.
Talking to NRK, Hussain doesn't rule out another attack on the synagogue in Oslo.
– As long as a group or a nation is in the physical war with Islam, they are our enemies, says Hussain told NRK.
Spreading fear
The leader of the Mosaic Faith Society, Ervin Kohn, reacts strongly.
– This is extremely serious and it's not supposed to be like this in Norway. It is the responsibility of the police to look after us, but we feel we're not being listened to, Kohn said to Dagbladet.
Murder threats are spreading fear in the Jewish community.
– We have a kindergarten in the synagogue with approximately 30 children. I've been called up by several worried parents who are wondering if it's okay to let the children go to kindergarten. What am I supposed to answer them? Kohn asks, who feels he would be responsible for the children's lives if the threats should become reality.
Private security guards
Kohn wants closer cooperation with the police.
– Not once have we been contacted by police, who keep reassuring us that we are safe. I wish police would call and inform us about the death threats; instead I get this information from a journalist, says Kohn.
The Jewish community has found it necessary to hire their own private guards.
– We have included access control and physical barriers to the synagogue, but it's not optimal. It is a huge financial burden on us when we are only about 700 members. Almost all contributions we receive goes to this emergency service, says Kohn.
It has not succeeded Dagbladet to get in touch with Ubaydullah Hussain.